Learn to earn
Learning Centre
---
"Constantly think about how you could be doing things better."
- Elon Musk, Investor & Entrepreneur
Why you should conduct regular employee surveys
---
Business
If you're an employer or head of a company, it can be hard to keep track of how your employees are engaging.
When it's your job to man a company, certain aspects of it can get lost in the cracks. Being engaged with your employees and making sure they're happy and performing up to the company's standards is important in maintaining a successful work environment. But when you've got dozens of employees, how are you supposed to find the time to sit and chat with each and every one of them? How will you know who is engaging and who isn't?
The answer is by conducting regular employee surveys. Naturally, many of your employees may feel apprehensive about being painfully honest in a survey, or will feel obliged to say nothing but good things about their place of work. Luckily, these surveys can be anonymous and won't put the pressure on your employees to say what they think is right over how they really feel.
CHOOSING THE RIGHT PLATFORM FOR YOUR EMPLOYEE SURVEYS
There are several ways for you to conduct these surveys anonymously. Websites like Officevibe and Lattice are ideal for this. These sites also allow you to communicate with your team all at once without having to leave your office. While they come at a price, you can try out the websites for free and see which one works best for you and your team before committing.
WHAT WILL I GET OUT OF CONDUCTING EMPLOYEE SURVEYS?
You may be shocked to learn about all of the different benefits that come with taking regular employee surveys. Companies who use anonymous surveys are less likely to have a high turnover rate of their employees. This means having to spend less time hiring people and instead investing that time into creating better and happier employees. These surveys are also useful in stopping current problems from becoming even bigger ones.
There may be aspects about the job that aren't exactly ideal for employees, but they may be too afraid of retaliation to say anything. With these anonymous surveys however, your employees don't have to be afraid of voicing their opinions. Employees who feel like they are being heard are more likely to stay loyal to the company.
The more you allow them to speak out, the more trust you'll gain from them. And at the end of the day, don't you want to be able to trust the people you're paying to work for you?
GATHER FEEDBACK WITHOUT WASTING YOUR TIME
Most companies require monthly or even bi-annual meetings with their employees to set goals for them, talk about what isn't working, and evaluate their performance. With employee surveys however, you can do all of this without having to set aside time with each employee. This takes much less time and will provide much more accurate results.
EMPLOYEE SURVEYS SHED A LIGHT ON YOUR OWN PERFORMANCE
Although the main purpose of conducting these surveys is to hear out your employees, it's also a chance for you to gather information about yourself. According to research, many employees end up leaving their jobs because they aren't happy with the way their boss or manager is running things.
Perhaps you're not doing as good a job at being a leader as you thought you were. This could be your chance to prove yourself as a leader and show your employees that if you can change for the better, so can they.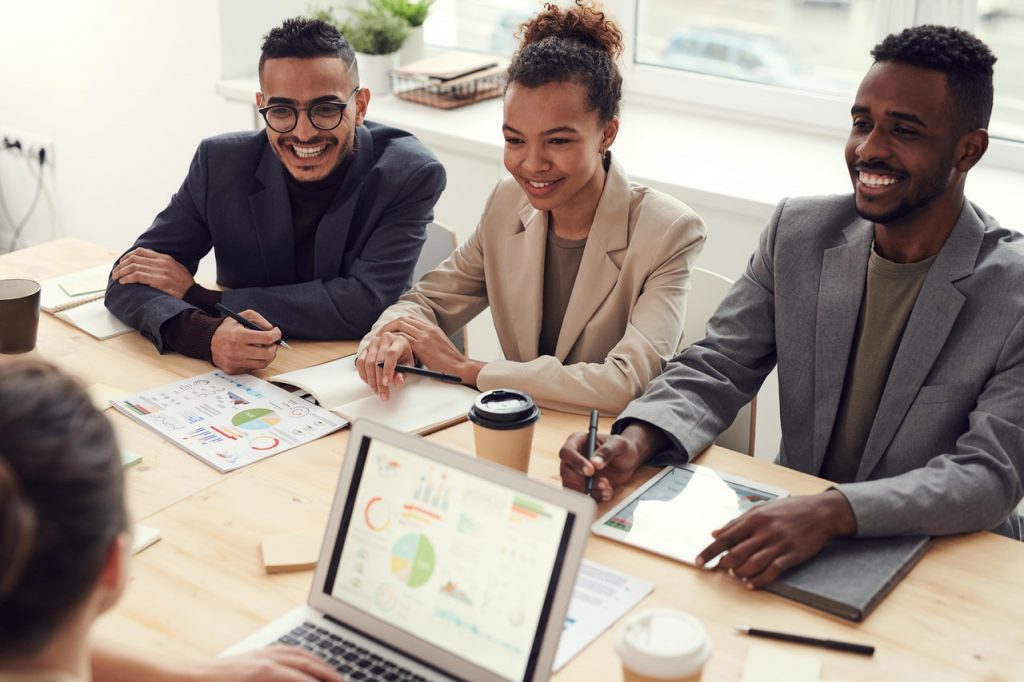 USE EMPLOYEE SURVEYS TO CUT OUT DEAD WEIGHT
Let's face it— there's always that one person who seems to be getting by without ever lifting a finger, yet somehow continues to make the same salary as their harder-working peers. This probably doesn't sit well with the rest of your employees. However, it's likely nothing gets done about it because no one wants to be labeled as the "tattle-tail."
But anonymous surveys are perfect for these types of situations. It gives the employees a chance to air out their grievances without being teased, and you get to reevaluate whether or not someone is pulling their weight. It may sound harsh, but ultimately it's your job to make the best decision for your employees and your company.
EMPLOYEE SURVEYS MIGHT LET YOU KNOW WHEN IT'S TIME TO REEVALUATE YOUR BENEFITS PACKAGE
Benefits tend to be a top concern for people when they're looking for a job. Some companies offer better benefit plans than others, which may be costing you potential employees. A good way to find out if it's time to update your benefits would be to conduct an employee survey.
You can find out what it is employees are looking for in a benefit package, and cut out what isn't working in the current one that you do offer. You'll have dozens of potential employees flocking over to you in no time.
KEEP THE INFORMATION CONFIDENTIAL
The purpose of conducting these essays is to gather anonymous information from your employees, and it needs to stay anonymous. If your employees are trusting you enough to be honest with you about their needs, they should also be able to trust that you're keeping the information they've shared confidential. A breach in trust could result in some unsavory results.
SUMMARY
At the end of the day, your company is nothing without its employees. Keeping them happy should be a top priority for you, as they are the reason your company runs on a day-to-day basis. Employee surveys are a great way to make sure your employees are happy or to find out what may or may not need improvement within the company. Make sure that you're following through on the promises you may have made to your employees about change however, otherwise the surveys would be entirely useless.
A positive work environment is a healthy one, and the happier your employees out, the better their job performance will be. Truthfully, we see no downside to conducting employee surveys, so what are you waiting for?
Co-Founder of Lisnic.com 🔥 & Founder of 12 digital agencies 🎯
View Profile
Latest articles
Stay up to date
Sign up and be the first to know about our latest offers and news.
Want to know anything else?
We're an open book so hit us up if we've missed anything here or if there's something else you'd like to know.
List your business for FREE and be seen by ready to buy customers!
Copyright © 2023 Lisnic. All rights reserved.
Thought leaders & celebrities share their tactics for success on the Lisnic podcast by Lisa Teh & Nick Bell
Copyright © 2023 Lisnic. All rights reserved.