Learn to earn
Learning Centre
---
"Constantly think about how you could be doing things better."
- Elon Musk, Investor & Entrepreneur
Why meditation can help you be better at business
---
Mental Health
Meditation has been around for hundreds of years, if not thousands. If it didn't work, then why are some of the most influential people of our age still utilizing it in their day-to-day lives? But how can meditation help you? Is there actually something to it?
WHAT IS MEDITATION?
Meditation is the process of training your mind to focus while also learning how to redirect your thoughts. Maybe a co-worker or friend tells you about how they start meditation right when they wake up in the morning at the crack of dawn.
Just like when you taste something especially spicy and want to cleanse your palate, meditation is the exact same thing. Some of its common uses in our lives are for physical relaxation, enhancing your overall health, and even improving your psychological balance.
HOW DOES MEDITATION PLAY INTO WORK?
If you own a business, it's obvious you'll have some degree of stress. And if you're a successful businessperson, you'll have an almost daily amount of that stress. It could be argued that stress is healthy and keeps you aligned with your goals and ideas. However, too much of the same thing can prove to be counterproductive.
Therefore, some form of meditation would be beneficial. Stepping aside from the straining light of your computer for a half an hour a day can cause your productivity to increase. Over time, you'll see the difference in your state of mind. Instead of reacting impulsively to a problem and solving it in a way that you later look back on negatively, you can react calmly. You don't tune into your feelings of despair and anger as quickly.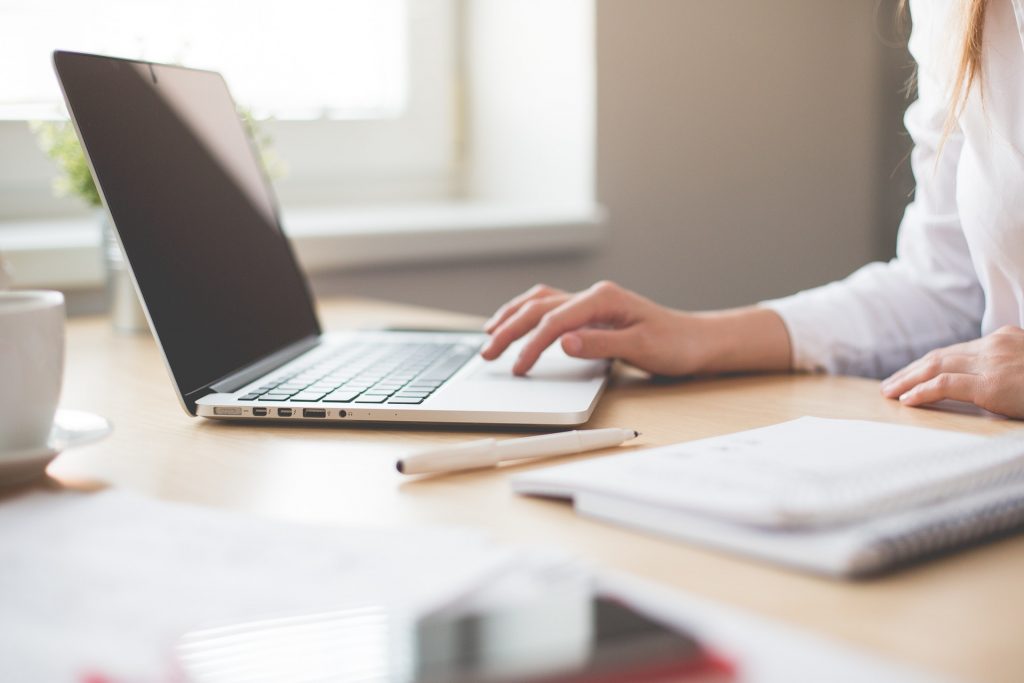 DISCIPLINE THROUGH MEDITATION
There's an aspect of discipline that you can gain from meditation. Just as you discipline yourself to sit down to work every single day, you can discipline your mind and thoughts to realize that some things are simply out of your control. Sometimes, people make mistakes and the only thing you can with that is move forward.
A lot of people in business are simply mere servants of their own emotions and act on them impulsively. There's a difference between someone who loses control when anyone messes up even slightly between someone who understands the gravity of those mistakes but also realizes at the end of the day, it'll work out.
IMPROVING YOUR OUTLOOK WITH MEDITATION
Just with discipline, meditation can completely change your mind set on certain things. If a client opts out of their contract and leaves you high and dry, it's easy to be upset. In fact, it's only human to react negatively to things that we don't perceive to be good news.
You should remind yourself that while it's okay to be upset at certain things and you should allow yourself to feel these emotions, it's also not helpful to let that emotion completely take over. Have a moment when you receive the bad news to be upset and disappointed, but don't let it take over your entire day.
You should only allow yourself a short amount of time to think about the negativity, then remind yourself of some good news. Perhaps that day was your birthday and your family cooked you a nice breakfast before you went to work. Allow yourself to be grounded in those thoughts and then think about what just happened at work. Allow yourself to be disappointed but realize it's not the end of the world and something better will come along.
If you're struggling with negative thoughts, however, it's important to remind yourself every single day of one thing. Almost like a mantra and just like a diary, by speaking a positive phrase to yourself aloud, it'll imprint itself in your brain. Here's a few examples:
Something better will come along.
Everybody makes mistakes.
Let it go and move on.
It'll turn out okay.
Tomorrow is a new day.
And so many more. Pick a positive sentence and simply repeat it every single day. If you feel yourself slipping into that negative mindset, repeat it to yourself over and over until you feel like the message has set in. It won't feel like much has been done the first few times, but eventually, it'll be something you say even outside your business.
ENHANCING YOUR MEMORY
Have you ever walked into a room and forgotten what you were going to do? Meditation can really train your mind and enhance your memory. In order to be a successful businessperson, you need to be able to process information quickly. But that doesn't necessarily mean you'll remember all of it.
Researchers have done countless studies on meditation and its effect on the mind. They've found that meditation stimulates areas of the brain associated with memory, concentration, and learning. Although your genes can have a more significant effect on how you remember things and whether you favor long or short-term memory, meditation can only help.
IMPROVING YOUR ACCURACY AND FOCUS
Just like with sudoku, meditation will awaken your brain and make it exercise. If you work out a few times a week to strengthen your muscles, why wouldn't you do the same for your brain? Similar to repeating a mantra to yourself every single day, you can do the same with exercising your brain.
The goal here is to improve your mental capacity to make yourself more accurate in your day-to-day life, including your business. Meditation improves focus as you're basically practicing concentration and a strong sense of will. You want to be resilient through your life but being able to focus on the goals ahead are vital to business.
BETTERING YOUR RELATIONSHIPS
Those who have a high level of emotional stability will report that they feel more overall happiness, whether it's at work or at home. Practicing focus and meditation will completely change how people at work see you. Who would you respect more? Someone who lets negative situations get the best of them or someone who is resilient and strongly focused on their work?
SUMMARY
In conclusion, meditation is something anyone should practice. Whether for the workplace or outside of it, it'll improve your focus, your emotional stability, and teach something about yourself you hadn't work on before.
Co-Founder of Lisnic 🌏 Founder of CODI Agency (Digital Marketing)📱
View Profile
Latest articles
Stay up to date
Sign up and be the first to know about our latest offers and news.
Want to know anything else?
We're an open book so hit us up if we've missed anything here or if there's something else you'd like to know.
List your business for FREE and be seen by ready to buy customers!
Copyright © 2023 Lisnic. All rights reserved.
Thought leaders & celebrities share their tactics for success on the Lisnic podcast by Lisa Teh & Nick Bell
Copyright © 2023 Lisnic. All rights reserved.