Learn to earn
Learning Centre
---
"Constantly think about how you could be doing things better."
- Elon Musk, Investor & Entrepreneur
Why is branding important?
---
Branding
When you're a new business owner, you want to make sure that your brand stands out from the rest of your competitors. You may sell a product or offer a service that someone already does, but the idea is that yours is better.
As a result, you need to create a logo or slogan that catches the attention of your potential clients.
Branding is a marketing technique that not only sets you apart from others, but also gives your customers an opportunity to get to know you and the types of products or services that you are selling. When creating a brand for your business, be sure that it represents you and your beliefs accurately.
WHY SHOULD YOU CARE ABOUT BRANDING?
If you want your business to succeed, you will need to have some type of branding. How else are people supposed to know about you? Branding isn't just about creating a logo and slogan. You also have to focus on things like customer service, advertising, merchandise, and more importantly— your reputation.
Branding is a way for you to increase awareness of your business and garner the attention of potential customers. Without branding, the world wouldn't be what it is today.
CREATING A LOGO
When you start designing your logo, try not to make it too complicated. It should be easy to read and distinguish. Make sure that it also doesn't look too much like another brand or company's logo.
As we mentioned earlier, creating a brand means garnering more attention to your brand or business. The more successful you get, the more leverage you will have in the industry that you are in. You will be able to charge more for your products because people will know they are in high demand and of good quality.
BRANDING HELPS WITH ADVERTISING
After you have a logo, you can start putting it on just about anything. From business cards, to stickers, to even your merchandise. This means that anytime someone sees your logo, they will immediately recognize it as your business. Your logo is the perfect way to set yourself apart from your competition and slowly but surely become the go-to brand for your customers.
A motto within your brand is also a good place to start advertising. As soon as people hear it, they will immediately associate it with you and your business.
GETTING NEW CUSTOMERS
When you use branding to your advantage, you have the opportunity to draw more attention to your business. When you get more attention, you get more customers. Soon enough, you won't even need to rely on as much marketing and advertising.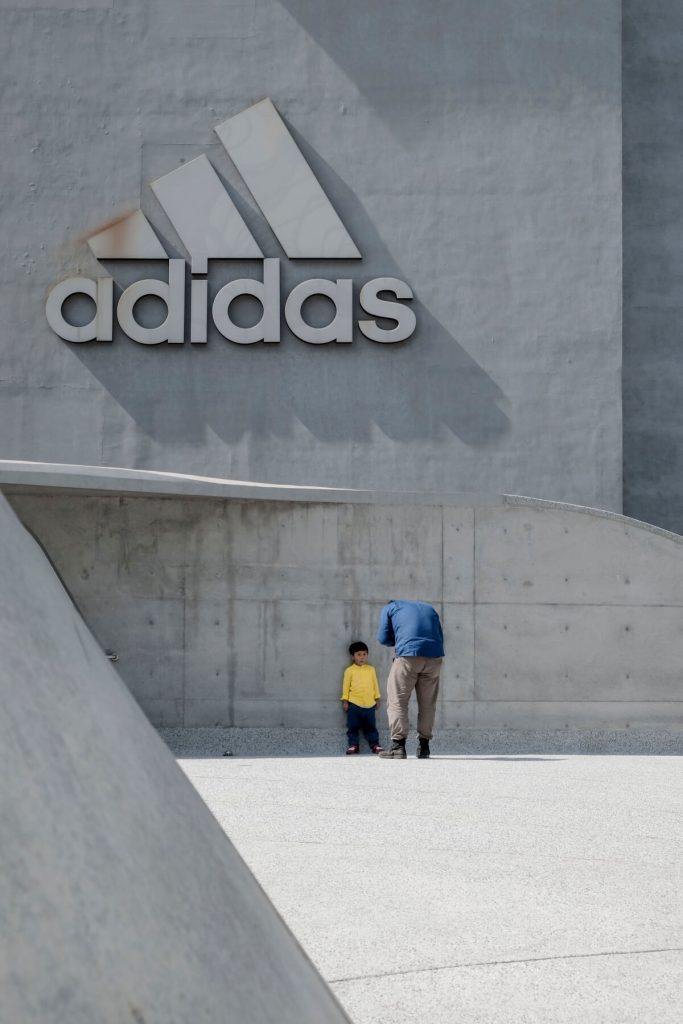 CREATING TRUST WHERE IT MATTERS
When you're a new company, you need to start gaining the trust of your potential customers. By branding your business, you will appear more professional, build connections, and create a following within your customers.
When people are shopping around for a particular product, they want to buy from someone who has a trustworthy and professional appearance. This is exactly where branding comes in to play. By marketing yourself to look professional, people will likely choose your brand over a competitor's whose marketing may not be as good as yours.
People are constantly talking about their favorite brands and why. Over time, you could end up building a household name for yourself thanks to your successful reputation.
BRANDING CREATES LOYAL EMPLOYEES
When you have a brand that people want to represent, you'll have no problem gaining loyal employees. Having a reputable brand means that the people who work for you will be proud of where they work, and of what your business stands for.
Even better, your employees can even become a source of free advertisement for you. The more grateful and proud they are to work at your company, the more they will talk about it. And the more they talk about it, the more customers you gain.
BRANDING HELPS BUILD AN EMPIRE
Branding is a useful way to get people to know you and trust you. When people begin to trust you, your business will grow. So much so, that you'll find other companies will want to collaborate or join forces with you. You may even have potential investors knocking at your door wanting to get a slice of your pie.
CLARIFY YOUR BUSINESS AND WHAT YOU BELIEVE IN
Oftentimes, brands can be non-descript and hard to sympathize with. But when you have a clear message about who you are and what services you provide, people will have a better idea of what they are getting themselves into and the type of company they are giving their money to.
Think of it this way— your brand is a way to explain to people why they should be giving you their money instead of your competition. If you know your competitor lacks charisma and personality, you are already a step ahead of them.
In Conclusion
As you can see, branding is everything. It's how businesses make a name for themselves in a world where it can be difficult to be unique. Without branding, you are just another service, another product. When you brand yourself and your company, you are showing people that you are more than just what you sell.
Your customers want to be able to engage and feel like they matter to you. When you have a strong brand, you can help make your customers feel like they're a part of your family too.
Make sure that your employees are in line with your brand, since they will be on the frontlines and are the ones representing your company. Hire like-minded people who represent what your company stands for.
At the end of the day, your brand is almost as important as the services you provide or the products that you sell. Your brand is the face of your company and how you want your customers to perceive you. Without a brand, you become a nameless company in a sea of others.
Co-Founder of Lisnic 🌏 Founder of CODI Agency (Digital Marketing)📱
View Profile
Latest articles
Stay up to date
Sign up and be the first to know about our latest offers and news.
Want to know anything else?
We're an open book so hit us up if we've missed anything here or if there's something else you'd like to know.
List your business for FREE and be seen by ready to buy customers!
Copyright © 2023 Lisnic. All rights reserved.
Thought leaders & celebrities share their tactics for success on the Lisnic podcast by Lisa Teh & Nick Bell
Copyright © 2023 Lisnic. All rights reserved.