Learn to earn
Learning Centre
---
"Constantly think about how you could be doing things better."
- Elon Musk, Investor & Entrepreneur
Why introduce mentorship in the workplace? | Lisnic
---
Mentoring
People spend their lives looking for that one person who will change their life. Forget marriage, every aspiring business owner should be searching for a mentor instead! There's no better way to avoid dumb mistakes and save time and money then learning from someone who has been in your shoes and succeeded. Why should you introduce mentorship in your workplace? It's the ultimate opportunity to pass on the right skills and knowledge to the business leaders of tomorrow.
Benefits of coaching and mentoring
If the board needs convincing after you've posed the idea of a mentorship program for your organisation, here are just three of the benefits you can list off the bat!
You have someone who will pay attention to you
A mentor will pay attention to you and is a friendly face to turn to when celebrating your early successes or addressing your concerns. They are ready to answer your questions and can introduce you to the rest of the organisation. By giving each of your new employees a mentor, it shows that you genuinely care about their personal and professional growth and want them to succeed in your organisation.
Mentors push you out of your comfort zone
Do you want your staff to be innovative and experimental? If there is one thing that a mentor or coach can do, it is to push you out of your comfort zone (in a good way). There might be daunting tasks, but the rewards on the other end could be pretty sweet.
Mentors understand that mentees may feel uncomfortable at first. However, they are committed to transforming their mentees into a more confident, successful employee. If you are a business leader about to assume a mentorship role, it's important to remember that their success is your success.
You'll learn to set goals and achieve them
A mentor will teach you to set realistic goals and how to achieve them. Setting goals is all part of the process when it comes to success. A mentor will hold you accountable for taking action in achieving your goals. They'll push you to get the job done. Actions are a lot louder than words and your mentors will make sure that statement is proven true.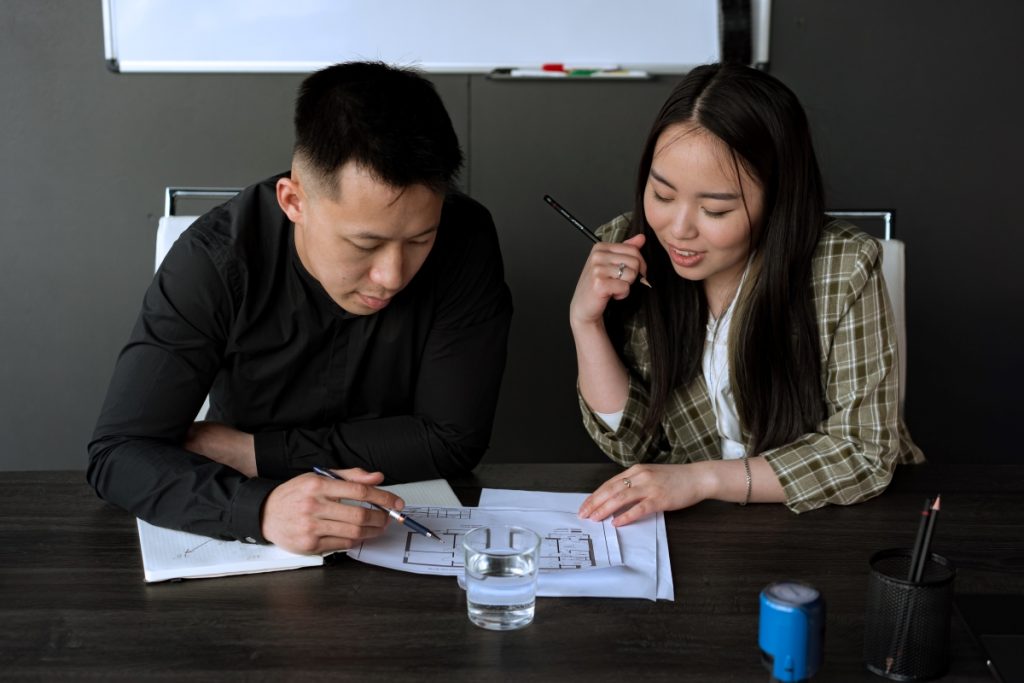 How to implement coaching and mentoring in the workplace
As you can see by the above, mentorship produces employees that are confident, able to ask questions and succeed in your organisation. Here's how you can implement coaching and mentoring in the workplace:
Discuss the importance of coaching and mentoring
Gather your team and discuss how important coaching and mentoring is. Consider how this will help your employees become more confident in their skills and knowledge. Let them know that coaches and mentors will inspire rather than instruct.
Enlist your senior employees to become mentors
Ask your senior, more experienced employees to partner with a new employee to show them the ropes. Aside from the mentor high, the values of mentoring go both ways! Your experienced employees will also continue learning (it's the ultimate test to see how well you really know your industry when you have to train someone else), plus it is an opportunity to pay it forward.
Have more meetings with employees about performance
Coaching and mentoring cuts out quarterly or annual performance reviews. Instead, mentors can monitor the progress of their mentees through regular reports on their strengths and weaknesses. Employees are always curious as to how they are doing. The longer they wait for an answer, the more worried they'll be. They will be less focused or afraid to even ask in the first place.
Where mentorship is applied, mentees are made aware of their performance more often. When your employees are being paid attention to, they'll feel like they are appreciated for their efforts and will work harder to achieve better results.
Learn from an expert
Feeling inspired and ready to take the plunge? Learn how to be great mentee here, and browse our list of A-grade Lisnic Mentors (with years of experience) today. Whatever your industry, we'll link you up with an expert that has the knowledge and skills to help you better yourself as a business leader.
Craving the mentor high? Register to be a Lisnic Mentor here and start paying it forward today. It's completely free to join!
Co-Founder of Lisnic 🌏 Founder of CODI Agency (Digital Marketing)📱
View Profile
Latest articles
Stay up to date
Sign up and be the first to know about our latest offers and news.
Want to know anything else?
We're an open book so hit us up if we've missed anything here or if there's something else you'd like to know.
List your business for FREE and be seen by ready to buy customers!
Copyright © 2023 Lisnic. All rights reserved.
Thought leaders & celebrities share their tactics for success on the Lisnic podcast by Lisa Teh & Nick Bell
Copyright © 2023 Lisnic. All rights reserved.