Learn to earn
Learning Centre
---
"Constantly think about how you could be doing things better."
- Elon Musk, Investor & Entrepreneur
Why are online reviews important? | Lisnic
---
Business
Business owners frequently ask why online reviews are important. To that we say, there's a lot of value in what your customers are saying about your business. Or to put it more simply, online reviews are a GAME CHANGER and can make a huge difference in your business by attracting more customers.
Whether they are positive, negative, or in the middle – online reviews work to your advantage. After reading this, you'll want to set up your business with an online profile where customers can review your products and services- trust me.
How do online reviews help businesses grow?
Even if your business has just started as one small idea, online reviews are a huge help when turning your business idea into a reality.
When you start receiving positive reviews about your services, your past customers are literally coming into bat for you as your biggest advertisers. Imagine having one marketing channel where you spend no money at all? Yep, that's the reality of online reviews.
The way you handle negative reviews is also a catalyst for new business. When handled professionally, it showcases to your potential new clients that your business values the customer experience and is looking to constantly improve to suit the happiness of their customer base.
What would look better? A snarky response or asking the reviewer what went wrong so that there could be a resolution? That's rhetorical btw. When addressing the problem, ask the customer what can be done to better serve customers in the future.
Clearly, you won't please everyone. There are customers that won't budge when it comes to answering questions on how your business can improve. However, most of them will at least be helpful because you reached out.
Be sure to gather as many answers as you can and take notes on what could improve. That way, you can sit back and review what was discussed. From there, you can plan and make any necessary changes.
A big bonus is that the reviewer may even turn around and update their review because you reached out. You can win over almost any customer if you are honest, authentic and willing to help.
As you can see, your business can greatly benefit from online reviews so make sure that your customers have a place to leave them online (Google, Yelp, Lisnic etc).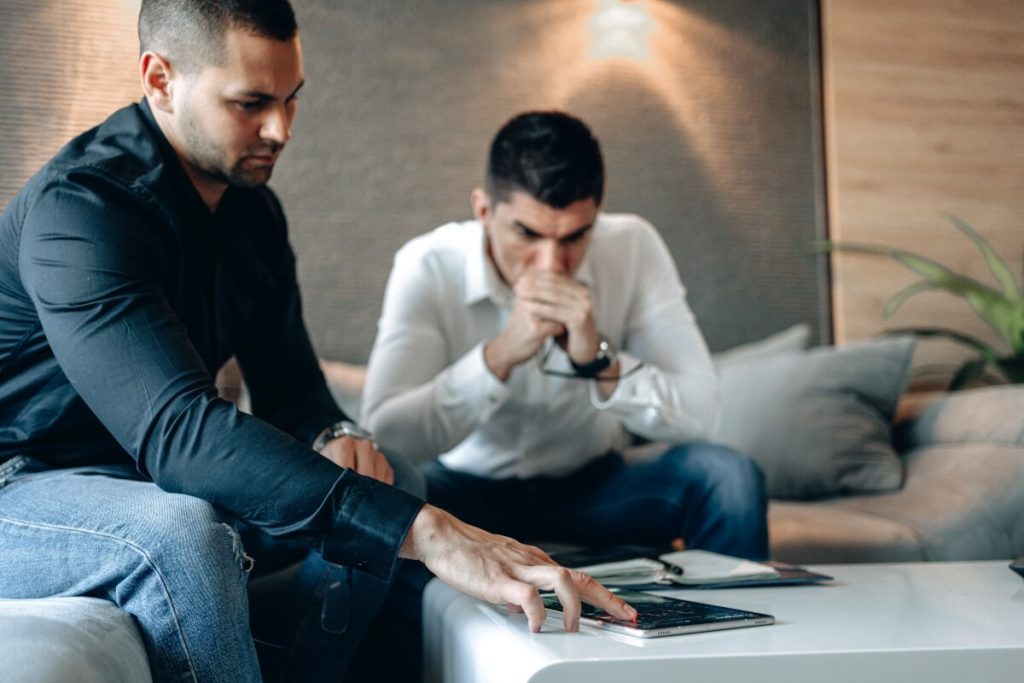 Responding to online reviews helps your customers
It's important to know what happened when a review doesn't go your way. What customer pain points did you not address with your service? Where did your business fall short specifically? This will give you a good insight on how you can improve upon these shortcomings in the future. Great things can come from the smallest gestures.
This is particularly relevant when you reach out to a customer that has had issues with your product, service, or the experience as a whole. At the end of the day, customers just want to be appreciated and heard. Prove that your business is more than just making money. You are about helping your customers and living up to your brand promise. Being genuine is the key.
By doing so, you are helping future customers make a decision that determines whether you are the business that receives their hard-earned money. The best way to do this is to encourage your current customers to leave an online review. A prospective customer will then think 'Hmm…if that's what they love about this place, I'll give it a try'.
There's no doubt that online reviews are a powerful resource for potential clientele. Make sure you respond to all reviews with gratitude, professionalism and a follow-up question if you need to learn more about what went wrong.
Final Thoughts
Online reviews are important in business for so many reasons. They are:
Your gateway for free advertising
The place to showcase how much you value your customers and their feedback
Online reviews also give future customers a glimpse at how you handle customer issues. Handling them with courtesy and professionalism is a big tick for those who read your reviews before doing business with you.
Reviews carry more weight than you realise. It's a place where past customers influence future customers, and they don't even meet face to face. Online reviews are important, and their power should not be underestimated.
Co-Founder of Lisnic.com 🔥 & Founder of 12 digital agencies 🎯
View Profile
Latest articles
Stay up to date
Sign up and be the first to know about our latest offers and news.
Want to know anything else?
We're an open book so hit us up if we've missed anything here or if there's something else you'd like to know.
List your business for FREE and be seen by ready to buy customers!
Copyright © 2023 Lisnic. All rights reserved.
Thought leaders & celebrities share their tactics for success on the Lisnic podcast by Lisa Teh & Nick Bell
Copyright © 2023 Lisnic. All rights reserved.