Learn to earn
Learning Centre
---
"Constantly think about how you could be doing things better."
- Elon Musk, Investor & Entrepreneur
What is wealth management?
---
Finance
If you've worked your whole life to build up a sufficient amount of money and accomplish your financial goals, you might have noticed your grievances multiplying instead of shrinking as your fortunes grew. After all, with great wealth comes great responsibility.
So, how can wealthy people run their estates and handle their money without burning themselves out? If you're no investment guru and you want someone to make the most out of your money, the idea of wealth management might have caught your attention in the past. Read on to find out how wealth management goes down.
WHAT IS A WEALTH MANAGER
A wealth manager is a hired expert who handles the wealth of high net worth individuals to get the most possible value out of their money and coordinate it for their needs- future and present.
While some investment avenues involve incorporating advice from different experts and sources and compiling them into an investment strategy, wealth management goes deeper. When you hire a wealth manager, you hire someone to coordinate your expenses all across your financial life.
Here are a few things a wealth manager can organise for you:
Estates
Taxes
Accounting
Trusts
Philanthropic Activities
WHY A WEALTH MANAGER
As fortunes grow, so do the responsibilities attending those fortunes. Taxes for property owners and people who handle capital are much more complex and multifaceted than accounting for your average person.
Handling excess wealth can also turn into a full-time job alongside family and work obligations. If you're trying to expand a business, that can be too much to ask.
A wealth manager turns your financial realm into a full-time career, handling the assets that you've been too busy to get organised.
Wealth managers are trained financial experts, ready to get the most out of their employer's money. They usually have a bachelor and master's degrees in one of the financial fields. One common master's degree for wealth managers is the Master of Professional Studies in Wealth Management.
Wealth managers are the optimal methods for handling excess wealth because their whole occupation revolves around organising and investing your assets. Whilst your attention might be split and your efforts to organise your wealth haphazard, a wealth manager will be focused and efficient in all wealth management affairs.
HOW IS A WEALTH MANAGER PAID
Most wealth managers charge clients an annual fee, although this fee is not a fixed amount like a yearly subscription. Instead, managers will charge their clients as a portion of their AUM, often 1%. But what is AUM?
AUM stands for Assets Under Management, and it translates to the total value of the assets your manager is managing. So, if your total managed assets are worth, say, two million dollars, then your wealth manager might receive $20,000 of those funds yearly.
Seems like a stiff price for someone to push pennies around. But, as stated above, wealth managers are professionals trained in the art of asset management. While you're out golfing or making deals, wealth managers are configuring your retirement plan and setting up trusts for your children and grandchildren.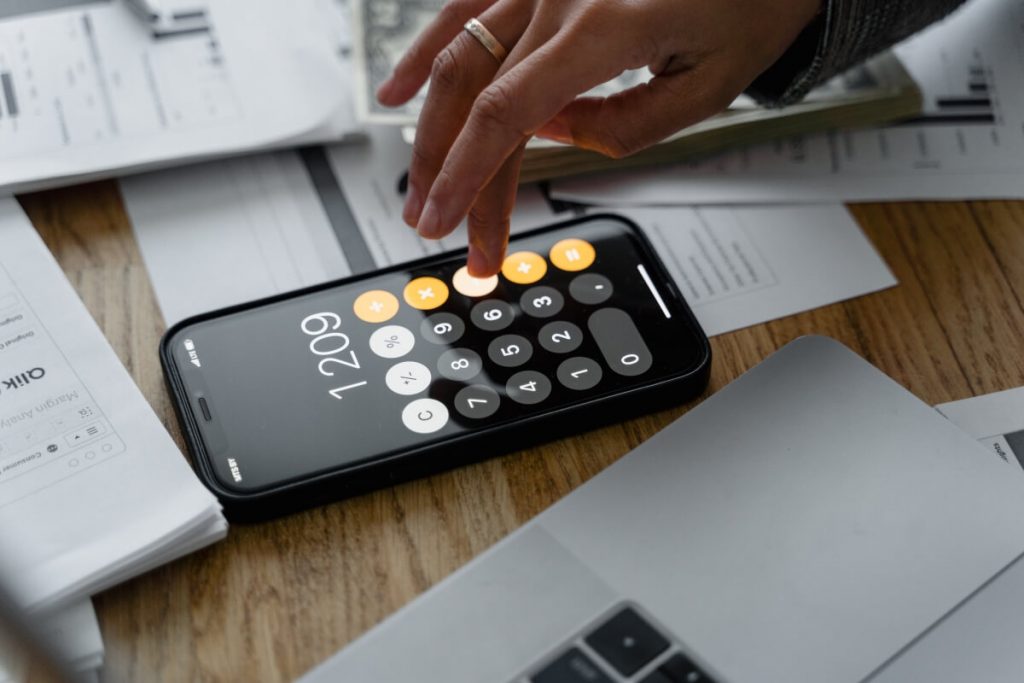 HOW TO FIND A WEALTH MANAGER
Finding a wealth manager isn't quite as simple as choosing a phone service provider. Different wealth management firms have different ideal clients, and depending on how much wealth you have, you may or may not fit the bill.
Not all wealth management firms are scouting out the Gates' and Bezos' of the world. Some firms target clients with between $50,000 and $500,000. Other firms might be looking for clients in the high millions. Either way, if you've got high excess wealth in some form you can probably find someone to manage it.
Some well-known wealth management firms are:
UBS Wealth Management
Charles Schwab
BNB Paribas Wealth Management
Citi Private Bank
Julius Baer
IS IT COMMON FOR HIGH NET WORTH INDIVIDUALS TO HIRE WEALTH MANAGERS?
None of the ultra-wealthy in the US go without wealth managers. At a certain point, large fortunes simply become too exhausting to organise without a little help from a professional.
In 2019, Statista estimated that the total assets under management in the US was around 42 trillion dollars. Out of the preceding list, Charles Schwab was one of the large investors, having 3.25 trillion US dollars in assets under management.
Asset management is an extremely common way wealthy individuals handle their wealth and create long-lasting investments to provide for themselves and their families later on in life.
DO I NEED A WEALTH MANAGER?
A wealth manager can be a great way to organise your assets and maximize your wealth's total potential, but not everyone needs them. Here a few ways to tell if you need a wealth manager.
According to findawealthmanager.com, if you are approaching your pension contribution limit, you might need a wealth manager. Your pension contribution limit is the total amount you are allowed to allocate for your retirement plan every year.
You also may need a wealth manager if you find that your investments are getting difficult to handle. If organising your invested wealth efficiently and sustainably is getting to be a chore, an investment manager might be a good solution to your problems.
Finally, if you are looking to leave a sizeable inheritance to your children and organise it so that they never have to worry about money, a wealth manager is an extremely useful asset.
WEALTH MANAGEMENT, SUMMED UP
To sum all of this up, wealth management is an efficient way for high-wealth individuals to organise and maximize their assets. Wealth managers take disorganised estates, trusts, and investment strategies and turn them into winning investments that can provide for you and your family.
People may find themselves in need of wealth management from $50,000 up to $5,000,000,000. So long as you have cumbersome assets, you would do well to hire a wealth manager. Luckily, many firms offer these services and there are many different ways to pay.
Co-Founder of Lisnic 🌏 Founder of CODI Agency (Digital Marketing)📱
View Profile
Latest articles
Stay up to date
Sign up and be the first to know about our latest offers and news.
Want to know anything else?
We're an open book so hit us up if we've missed anything here or if there's something else you'd like to know.
List your business for FREE and be seen by ready to buy customers!
Copyright © 2023 Lisnic. All rights reserved.
Thought leaders & celebrities share their tactics for success on the Lisnic podcast by Lisa Teh & Nick Bell
Copyright © 2023 Lisnic. All rights reserved.