Learn to earn
Learning Centre
---
"Constantly think about how you could be doing things better."
- Elon Musk, Investor & Entrepreneur
What Is Transformational Leadership?
---
Leadership
Many different leadership styles can be applied when it comes to running a business. If you are someone who is intending to lead, you need to figure out which style suits you best. At the bare minimum, being a great leader requires you to take decisive action, make the right decisions and have a clear vision of the goals that need to be achieved.
What is transformational leadership?
Transformational leadership is quite beneficial to a business and its employees within. A transformational leader inspires and motivates by fostering a company culture of accountability, ownership and workplace autonomy. They allow employees to let loose with their creativity and work to their full potential. A transformational leader makes it clear that growth and collaboration is important and steers away from micromanagement.
The transformational leadership theory explained
What exactly is the transformational leadership theory? It's built on research that has been put together over the course of three decades. Studies reveal that transformational leadership leads to a positive outcomes for employees because they have the ability to increase their creativity and performance. Results are less effective when a leader is 'faking it' and vary depending on how authentic someone's transformational leadership is.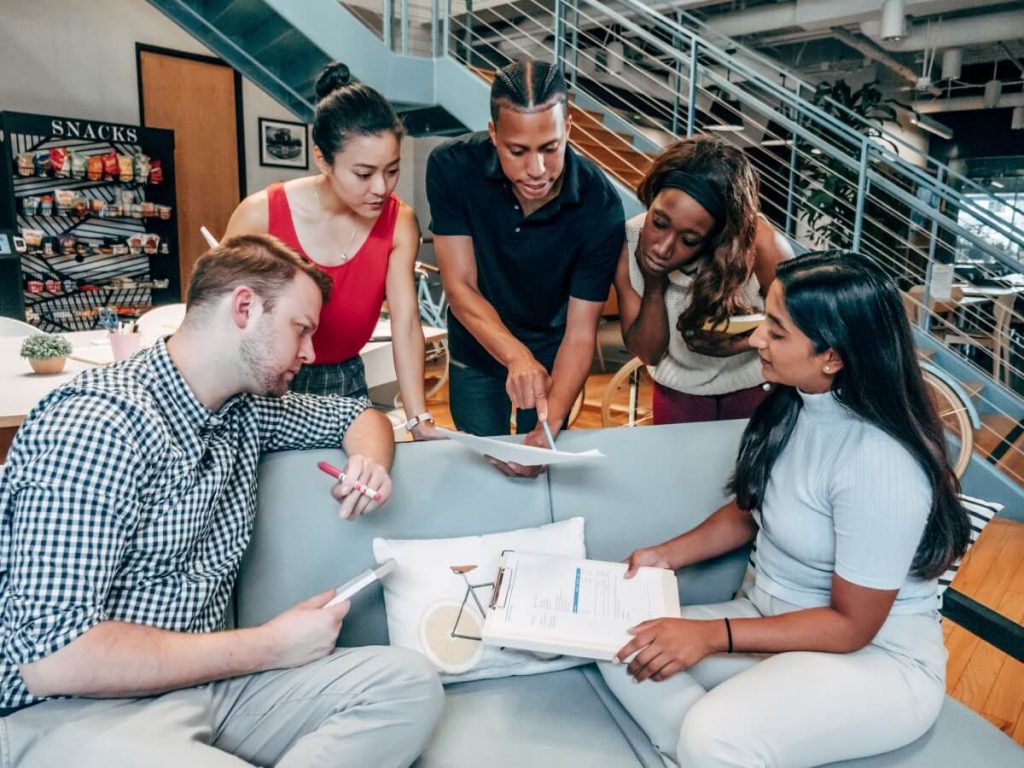 What are transformational leadership characteristics?
First and foremost, transformational leaders consistently keep their egos in check and are known to steer themselves. In other words, they don't need direction to know what they are doing. They are able to plan and prioritise, hold themselves accountable and take action based on the core values of their organisation.
Transformational leaders strive to motivate and encourage personal development amongst members of their team. They do so by providing coaching and mentoring but at the same time, allow employees to make decisions and take ownership of tasks.
Transformational leaders make difficult decisions (as any leader does), but they are not the kind to run away or hesitate when it comes to making them. With their goals, core values and vision at the front and centre, a transformational leader will not hesitate to make a decision no matter how difficult it may be.
Those who use transformational leadership encourage new ideas and allow group members to let their creativity run wild. At the same time, they allow employees to voice their ideas on how something should be done and take their perspectives on board.
One critical characteristic that any leader should have is the ability to adapt. A transformational leader will openly accept and embrace change nine times out of ten without questioning or challenging it.
Transactional vs Transformational Leadership
What are the differences between transactional vs transformational leadership? Transactional leadership is more or less focused on keeping the ship afloat. Specifically, they are looking at things to stay the way they are. Transactional leadership abides by the axiom that good work comes with reward.
Meanwhile, transformational leadership goes beyond the status quo. They will take every opportunity to ensure growth and inspire team members to do their part. Where there is growth, there is greater reward.
Final Thoughts
Transformational leadership may be one of the most beneficial styles of leadership that exist. It is clear that those who work under a transformational leader increase their creative output and morale. This kind of leadership encourages growth and inspires others to do what they love.
Transformational leaders are the kind who know that when everyone works together, everyone benefits. They have a leadership style that involves fostering a company culture of accountability, ownership and workplace autonomy.
Customer Service Coordinator at Lisnic.com 🤝
Latest articles
Stay up to date
Sign up and be the first to know about our latest offers and news.
Want to know anything else?
We're an open book so hit us up if we've missed anything here or if there's something else you'd like to know.
List your business for FREE and be seen by ready to buy customers!
Copyright © 2023 Lisnic. All rights reserved.
Thought leaders & celebrities share their tactics for success on the Lisnic podcast by Lisa Teh & Nick Bell
Copyright © 2023 Lisnic. All rights reserved.