Learn to earn
Learning Centre
---
"Constantly think about how you could be doing things better."
- Elon Musk, Investor & Entrepreneur
What is the importance of reviews and their impact on an audience? | Lisnic
---
Business
Reviews can carry a tremendous weight when it's your business in the spotlight. With the help of Yelp, Google, and all the other places where you can leave a review online, reviews can quickly affect your business rating. Unfortunately with the ease of these online platforms, it's also more possible you'll encounter keyboard warriors and fake reviews, so it's important to be weary which platform you trust to list your business on. With that said, should you still encourage your customers to leave reviews? Absolutely!
Why are reviews important?
Reviews are important because your customers are providing value, particularly those who have had a positive experience with your product or service. An ideal review will tell a story about how your business helped the customer.
Sure, some of the positive reviews will be short, sweet, and to the point. Even 'great service, would recommend' might be enough. However, a review like that may not provide enough persuasion and value. That's where the more detailed reviews come into play.
Detailed reviews can help a business even when they are not so positive. At least your not so positive reviews (your 3-star and down) will go into detail about what went wrong and what could be improved. Reviews like these may actually be the stepping stone to mediate your relationship with this customer. Your branding should be defined as providing an excellent product or service for your customer. This includes how you respond to both your positive and negative reviews. Pay close attention to your metrics. The number of positive versus negative reviews is a hot metric to focus on.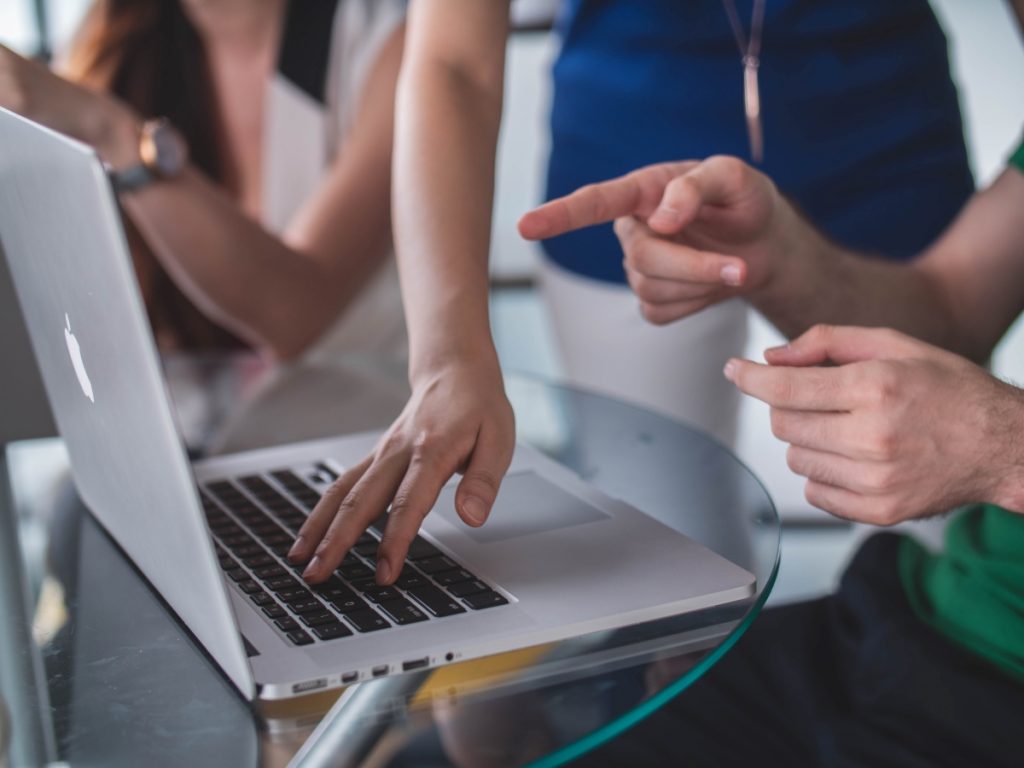 Why are reviews important in writing?
Word of mouth can only travel so far, online reviews can be read by practically anyone, especially those interested in finding out more about your business. People can leave written reviews at any time and for the most part they are permanent. To the observant potential customer doing their research, you best believe they'll be reading your reviews to influence their buying decision.
If the customer sentiment is consistently positive, they'll more than likely consider you. They'll pay attention to the more detailed reviews to confirm their assumption that they'll receive excellent service from you. Some customers will even be looking for detailed reviews like stories. Why did or didn't someone like the product or service you offered? If there is a pattern of bad reviews that look authentic enough, that's going to be a problem for your business.
Put simply, written reviews are easy to read, understand, and help persuade potential customers.
Why are reviews important in social media?
With so many people using social media these days, reviews plastered across social media carry the same weight as you would find on Yelp or Google. In fact, customers will more than likely stumble across your Facebook page if they are typing your domain into Google. For this reason, having a social media presence with the ability for customers to review your business is important.
It's (really) not that uncommon for people to be on their phones when they're out and about. If they come across a place where they would like to purchase something, what's stopping them from pulling it up on their phone and checking out the reviews. 1) The reviews are easily accessible. 2) They can decide to keep strolling or check out the store.
There are more than one billion people on Facebook. There are millions of users on Instagram and Twitter too. Social media is vast and it provides an easy way for customers to leave reviews in the comments of your posts. If they love your product or service, thank them. If they have an issue with something, getting in touch is an even better idea. Think of comments, tweets, shared posts and everything in between as beneficial ways to bring in new business. Social media has quickly become the new way to talk with your customers if they have questions, comments, concerns or issues.
Final Thoughts
Any reviews are important whether they are on Yelp, Google, or Facebook. They give you a glimpse of the customer experience and the chance to make improvements suggested by the customer. So don't shy away from encouraging your customers to write a review, you may miss out on opportunities to make improvements and (of course) hear about how great you and your team are!
Co-Founder of Lisnic 🌏 Founder of CODI Agency (Digital Marketing)📱
View Profile
Latest articles
Stay up to date
Sign up and be the first to know about our latest offers and news.
Want to know anything else?
We're an open book so hit us up if we've missed anything here or if there's something else you'd like to know.
List your business for FREE and be seen by ready to buy customers!
Copyright © 2023 Lisnic. All rights reserved.
Thought leaders & celebrities share their tactics for success on the Lisnic podcast by Lisa Teh & Nick Bell
Copyright © 2023 Lisnic. All rights reserved.