Learn to earn
Learning Centre
---
"Constantly think about how you could be doing things better."
- Elon Musk, Investor & Entrepreneur
What is the importance of employer branding
---
Branding
As an employer, there are a lot of things on your plate and so many things to think of when it comes to your business and your employees. Coming up with your employer branding can seem like something that can take a backseat to all of your other tasks. But there's a lot to be said for employer branding and the benefits that it can have for your business.
WHAT IS EMPLOYER BRANDING?
Every company has an overall brand that's projected to the entire outside world. This includes your company's thoughts on products, services, and their history and focuses and directs how the world outside of your corporate culture perceives you. This is pervasive and the company brand can influence a lot more than just what you sell or the services you offer.
In addition to the overall company brand, you also want to build and maintain your employer brand. Your employer brand is how you're seen as an employer by your current, former, and future employees. In a job market that's becoming increasingly competitive, having a positive employer is something that many new employees look at carefully and take into consideration when pursuing a job.
A good employer brand is all about storytelling, specifically why your company lives up to the positive story that it's telling. Most of this information is put into the world and marketplace by former and current satisfied employees. Overall, this employer brand is all about how you market your company to desired job seekers.
Employer brands are all about defining the essence of your company and how that relates to the people you want to hire. When done well, this employer brand creates a buzz that resonates with talented and sought after future employees. These employees then seek out your company and cut down on the need to spend as much time marketing and hunting for employees.
EMPLOYER BRANDING HELPS RETAIN EMPLOYEES AND RECRUIT NEW ONES
Taking pride not only in your work but the work of a company, in general, is an excellent way to help retain talented employees. For many, being a part of great company culture is what makes a job worthwhile.
Before employees decide to join a company, they often search through social media channels to get a feel for what the company stands for. The message that's put into the world through these social media brands is crucial to developing your employer brand.
For social media accounts, you'll want to be sure to keep the focus on the overall, positive corporate culture. Keep your accounts honest and don't make promises you can't keep for future employees. Be sure to live the story you're telling and putting out into the world. It can't just be an advertising line that's used to hook unsuspecting college students.
Living out your mission and brand is important to keeping your employees plugged into the company culture. If your brand is simply a set of words on a website, your employees will discover that rather quickly and leave the corporate culture.
EMPLOYER BRANDING HELPS REDUCE COSTS
Recruiting takes a lot of time and a lot of money. If your employer brand stands the test of time, you won't need to exert as much time or spend as much money seeking out your next great hire.
Once your employer brand takes root in the recruiting world, future employees will seek you out instead of you chasing them. Besides, with a brightly shining employer and company brand, new employees are more likely to take a smaller starting salary to work with a well-known company.
If you're not expending nearly as much effort to chase down new hires, you'll save a lot of time and money in the long run. The money you save in recruiting efforts can be used for brand or product development which will serve the company better in the long run.
YOUR EMPLOYEES BECOME YOUR AMBASSADORS
In a well-known and beloved corporate culture, your employees often do a lot of recruiting for you. Rather than go out and seek great talent, your employees sing the praises of their employer and their workspace and those word-of-mouth anecdotes pay off. Friends, neighbors and family members will apply to work in your company.
As your employees speak positively about your business, it expands your employer brand as well. Not only are recruiting efforts shortened, but your brand is also strengthened through the stories and positive reviews they give you.
With employees speaking positively about you in the world, your overall brand awareness increases. Your company quickly becomes known as a place where positive things are happening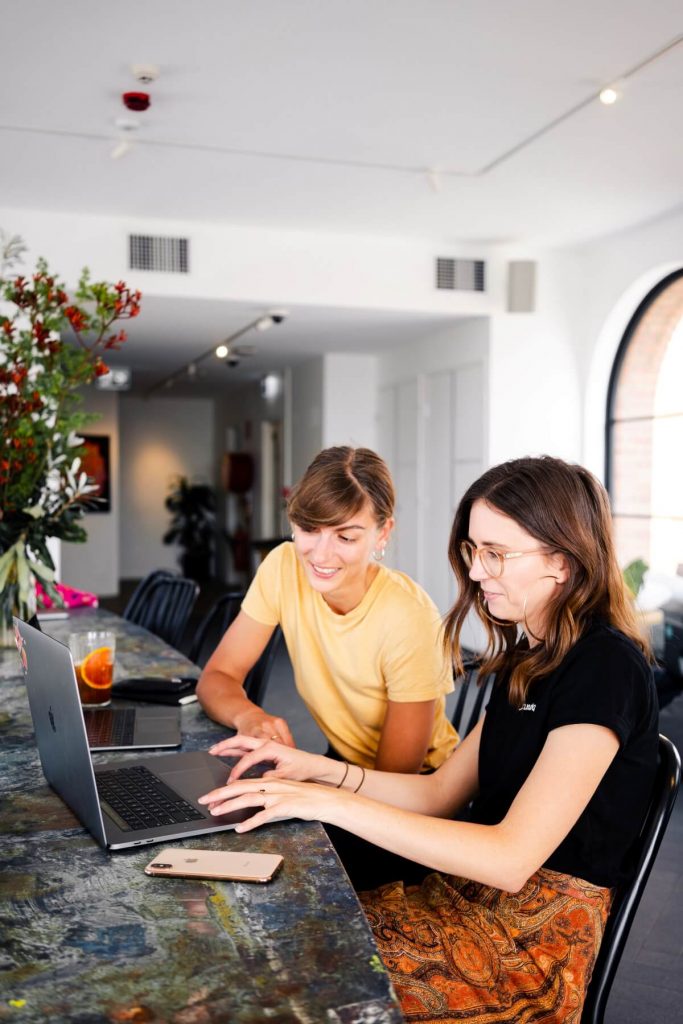 IMPROVES YOUR EMPLOYEE ENGAGEMENT
A strong employer brand does a lot when it comes to engaging your current employees. Instead of dreading the next day being immersed in the corporate culture, your employees are motivated to work hard.
When employees are motivated, they work harder to get things done and represent the brand and employer well. This boosts your bottom line as well as the morale of your entire company. Happy employees make for a profitable company and their desire to work hard for you pays off in retention rates and better customer interactions.
SUMMARY
Your company brand and employer brand are intimately intertwined. The overall company culture feeds into what your future employees want to see in their next employer. By expanding and pouring into your employer brand, you're investing in the next generation of employees.
Instead of investing vast sums of money on recruiting efforts or days on the road to find new employees, building your employer brand does all the hard work for you. Your social media posts, former and current employee testimonials, and overall company growth speak more highly of your corporate culture than any recruiting effort ever could.
Investing in your employees and their overall happiness at your company is the best way to boost your employer brand. When they speak to friends, neighbors, and family members about what it's like to work for you, you want every anecdote they tell to speak volumes about your status as an employer. Invest in your employees and you'll see huge growth in your employer brand.
Co-Founder of Lisnic 🌏 Founder of CODI Agency (Digital Marketing)📱
View Profile
Latest articles
Stay up to date
Sign up and be the first to know about our latest offers and news.
Want to know anything else?
We're an open book so hit us up if we've missed anything here or if there's something else you'd like to know.
List your business for FREE and be seen by ready to buy customers!
Copyright © 2023 Lisnic. All rights reserved.
Thought leaders & celebrities share their tactics for success on the Lisnic podcast by Lisa Teh & Nick Bell
Copyright © 2023 Lisnic. All rights reserved.