Learn to earn
Learning Centre
---
"Constantly think about how you could be doing things better."
- Elon Musk, Investor & Entrepreneur
What is multi-level marketing?
---
Business
Multi-level marketing is a form of direct sales where an independent salesperson sells products or services to a customer from a business. Also known as MLMs, they have a complicated history and some people are reluctant to work with MLMs, either as a salesperson or a customer.
These companies function as a kind of distribution company, where their representatives request products and sell those products to customers. These sales often happen face to face at parties organized by the representative. Many representatives work from home most of the time and work off of commission from their sales.
Representatives are not considered employees but rather independent business owners and much of their success depend on recruiting others in their business. Representatives can also make money from the commissions of the people they recruited. The more people a representative can recruit, the more money they can make.
Before starting work in an MLM, make sure you understand how the business works and how you can make money. Many of these businesses sound promising at first but the problems begin to emerge over time.
HOW MULTI-LEVEL MARKETING WORKS
Many people get involved in an MLM by being recruited by a representative. This typically happens at a party or another sales event, though some representatives host events specifically to recruit others.
If you show interest in selling products yourself as an independent representative, you will likely be asked to go to classes and other events to learn about the products and various sales tactics. Once you have learned more about the product, you'll sign a contract and buy some inventory to begin selling.
Your success in the MLM depends on how well you can sell the product. Many people can be attracted to this because you can work on your time and often from home. It is possible to get a lot out of your business if you put in a lot of work, but it can also be a way to make some side money.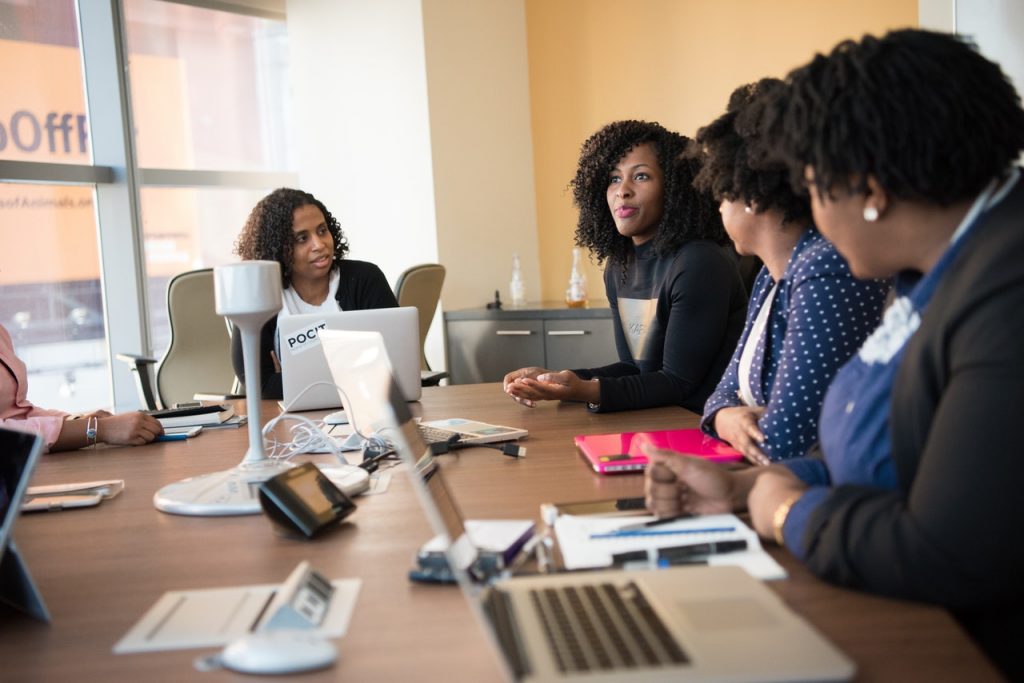 When starting in an MLM there is some new slang you'll need to learn to know what's going on. The plan is the overall program and the compensation plan is the various ways that representatives can make money. Sponsors are people who directly recruit new members making the recruit a new member brought into the organization. The downline represents the people below you and the upline is all the people who came in before you.
Before joining an MLM it is beneficial to ask about how to make money and other ways the business operates using these terms. That way there will be fewer surprises after you join. Getting a basic understanding of how you expect to make money is vital before starting a business and MLMs are no different.
BEFORE JOINING MULTI-LEVEL MARKETING
When you first hear about an MLM everything can sound perfect. They can use language that makes it sound like you can make a lot of money by selling some products online and never leaving your house. This can sound perfect, especially for people who are struggling to make money.
Some people can indeed make a lot of money with an MLM, they work very hard to sell products and recruit others. It is not as easy as recruiters can make it out to be. Anytime you want to make any amount of money, you will need to put in a lot of effort. Even if that effort is selling to close friends and family for some side money.
This is not saying that you should never join any MLM. If you do the necessary research and make sure you can do the work, an MLM can be right for you. When considering an MLM to make money you will want to check some basic information. An MLM is a financial investment, like any business. Take your time to consider all the options before buying in.
The first step in researching MLMs is to make sure it's a member of the Direct Selling Association. Any company that is a member of this association has to uphold themselves to a certain level of ethics. Any MLM who is a part of this group is more likely to focus on sales than recruitment, meaning that it is legal and you will have more control over how you make money.
You will also want to study the history of the MLM and how to make money through the compensation plan. Don't only talk to current members but see if you can talk to former members and see why they left. Research any problems people have had with the company and if there is anything the company has done to resolve them.
Another aspect to check before joining an MLM is to check the legality of the MLM. MLMs are regulated just like any other business and there are three things to check to make sure the MLM is legal. You want to be sure the MLM's compensation plan focuses on sales and not recruitment.
The product your selling also has to be a high-quality product. If you wouldn't sell it to your grandmother you should reconsider joining the MLM. Test the product yourself as much as possible before committing to an MLM. See how long the product lasts and how broad the appeal is.
After joining the MLM you want to be sure to treat it as your business, not a hobby. Even if you never plan for this to be your main source of income you need to take it seriously to make any amount of money. Create a business plan and stick to it just like you would with another business.
SUMMARY
Multi-level marketing, or MLMs, is a direct sales business where independent representatives sell a company's product. They make money through direct sales and recruiting other members. MLMs do have a sketchy history but it is possible to make money through them if you do the appropriate research and make a business plan.
Co-Founder of Lisnic.com 🔥 & Founder of 12 digital agencies 🎯
View Profile
Latest articles
Stay up to date
Sign up and be the first to know about our latest offers and news.
Want to know anything else?
We're an open book so hit us up if we've missed anything here or if there's something else you'd like to know.
List your business for FREE and be seen by ready to buy customers!
Copyright © 2023 Lisnic. All rights reserved.
Thought leaders & celebrities share their tactics for success on the Lisnic podcast by Lisa Teh & Nick Bell
Copyright © 2023 Lisnic. All rights reserved.