Learn to earn
Learning Centre
---
"Constantly think about how you could be doing things better."
- Elon Musk, Investor & Entrepreneur
What is career development?
---
Career Guide
The term career development is a short way of describing the entire process of selecting a career, building skills, and progressing down a chosen career path. It's not a one-time activity. Rather, career development is a lifelong journey that's made up of all the learnings and decisions that lead a person down an ideal career path.
Career development starts early in life, as early as the first time a child announces they want to be a mail carrier, fireman, or astronaut. Sure these can be outrageous claims or difficult-to-achieve goals, but such early interests help identify a person's personality and telegraph their long-term desires.
Read on to learn more about career development and what obstacles could be affecting your career development.
CAREER DEVELOPMENT DEFINED
Career development is a tool you can use to help define your work identity and achieve your workplace objectives. Taking this journey leads to knowing what you want in a career and life and then making decisions that help you shape that into a career. To do this successfully, you have to carefully consider the careers available to you, then make conscious choices that put you on the part of jobs that fit your particular skills, interests, and personality.
If you pay close attention to your personal career development, it's easy to identify your strengths and weaknesses, skills and interests, and put forth the effort to improve the areas needed to progress in your career. It's also critical to learn about the various roles and industries that match your skillset and overall interests.
It's important to be honest with yourself when making these considerations. On your development journey, you'll encounter both opportunities and obstacles. Knowing who you are is important in recognising these and either taking advantage of them or overcoming them.
HOW DOES CAREER DEVELOPMENT WORK?
As mentioned above, career development starts at a very young age when someone is just learning about the different ways people make a living. Think about your early years and what sort of thoughts you had about work and careers and how those thoughts have changed throughout your life.
As a component of human development, career development continues as a child moves through school and continues into young adulthood as that child chooses an occupation. Career development doesn't end there, though. It continues with gaining more education and training as well as greater development of skills and interests until you find a job and start advancing your career.
Today, many people often change jobs and even careers at least once throughout their work journey. As this happens, people get stuck when trying to figure out some of the larger career decisions like why they want to change jobs or switch careers. If this happens to you, it may be worth considering hiring a career counsellor or career coach. These are trained specialists who can help you navigate these difficult choices.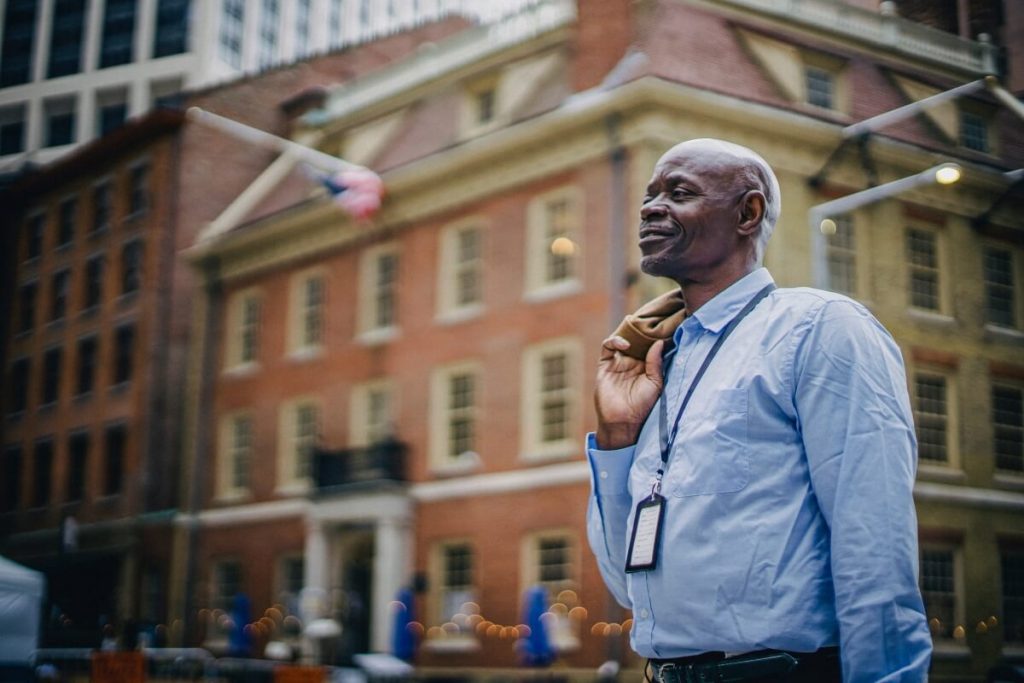 ELEMENTS THAT AFFECT CAREER DEVELOPMENT
Your career development will be affected by many different things. Some of these you'll be able to manage, but others will be beyond what you can control. It's important to think about these carefully as you develop your career. Here are just a few of the elements that can affect your career development:
Personal Traits. As a whole, your interests, skills, values, and even personality type, make up who you are. Much of this can be discovered by taking a self-assessment or personality test. These elements all play a huge role in career development. Taken together, they have a huge effect on what jobs and careers satisfy you. They also inform what sort of working environment, like a small office or big corporation, will provide the greatest opportunities for success.
Financial Resources. Pursuing a career can be expensive. You may need to attend university to be considered for a job. Or perhaps the career you want requires specialised training. In either case, you may not have the means to pay for this. You'll be forced to seek out financial aid, scholarships, and even take out loans to gain the training you need.
Financial Obligations. You may have to pay student loans, rent, a mortgage, or possibly tuition for your children's education. These financial burdens can make it hard to switch careers, but not impossible. If you're in this situation, you may need to make a careful assessment of your financial situation and make lifestyle changes, like implementing a tighter budget, saving money in a special account, or even refinancing your mortgage or buying a smaller home.
Family Obligations. Having children or caring for your elderly parents takes a lot of time and attention. Such a change in your life can stall out your career. This can be a short-term setback, but these are often long-term situations. Hiring a caregiver may help to keep a career on track, but that decision can affect your financial resources.
Age. Age can be a huge element in career development. You might think you're too old or too young to pursue the career you're interested in or make a job change. A lot of this thinking can be chalked up to how you perceive your age. Rather than getting caught up in how old you are, focus on what abilities you can bring to a job and your level of motivation. You're probably not as old as you think you are.
THE BOTTOM LINE
Career development can be defined as an ongoing process of managing your career and building toward your desired outcome. But it's more complicated than that. Almost every aspect of your life, starting from a very young age, affects your career development.
Looking at it on a more complex level, career development is a process of exploration and action that shapes a person's career path. This process involves thinking about, understanding, and taking action on a person's skills, interests, abilities, and personality type to pinpoint an ideal career. This thinking encompasses a person's full set of experiences, the level of success they've achieved at each milestone, and how fulfilling they find any given role.
Co-Founder of Lisnic 🌏 Founder of CODI Agency (Digital Marketing)📱
View Profile
Latest articles
Stay up to date
Sign up and be the first to know about our latest offers and news.
Want to know anything else?
We're an open book so hit us up if we've missed anything here or if there's something else you'd like to know.
List your business for FREE and be seen by ready to buy customers!
Copyright © 2023 Lisnic. All rights reserved.
Thought leaders & celebrities share their tactics for success on the Lisnic podcast by Lisa Teh & Nick Bell
Copyright © 2023 Lisnic. All rights reserved.