Learn to earn
Learning Centre
---
"Constantly think about how you could be doing things better."
- Elon Musk, Investor & Entrepreneur
What is asset management?
---
Business
In the broadest sense, asset management is the organized method of introducing, operating, improving, and disposing of various assets in a cost-effective way. Assets can be defined as a tangible asset, like property and equipment, or intangible, like securities, bonds, and intellectual property.
All assets need to be handled appropriately in order to make sure it either grows or is disposed of properly. Many people use asset managers to manage stock and make sure that their portfolios are growing accordingly. Others use asset management teams to manage their properties and other physical assets.
Asset management teams are heavily used in financial institutions to help clients with portfolios. Asset managers are also used to manage financial assets of companies and organizations to make sure that they are managing their money properly. Having a trusted team of asset managers is a powerful tool to ensure that your business grows.
As more businesses have their assets connected to stocks and bonds, having asset managers that understand the stock market is a valuable tool. Asset managers can also spot potential investment opportunities that will help your business grow and get involved in different businesses.
HOW TO USE ASSET MANAGEMENT
When you use a team of asset managers, it is crucial that you understand how it works. You will want to come into the agreement with an understanding of where you are now and your goals. This way the asset manager can help you come up with a plan to reach your goal in the best way.
You will also want to keep in mind what you are willing to risk to make money. Whether it is money for yourself or for your company, you will want to have a basic idea of how much risk you're willing to take on to make money. Bigger risks can mean bigger rewards, but it can also mean bigger losses.
By having an end goal in mind about the purpose of using an asset management team, you will be able to articulate what you expect from working with them. It will also help you and the asset manager develop the plan that works best for you and your business. Even knowing if you want to invest long-term or short-term will go a long way in determining the best way to use an asset manager.
As more businesses use intangible variables to measure money and growth, it is important to use an asset manager or an asset manager team. This is one of the better ways to make sure that your assets continue to grow without having to track a potentially complicated stock market. If you don't have experience in stocks, using an asset manager is typically a must.
Many financial institutions use asset management to assist clients in managing their money. They can advise in traditional or nontraditional money investment techniques. Asset managers in financial institutions determine the total amount of funds managed on behalf of the client and the risks involved. This helps determine the performance of the investments.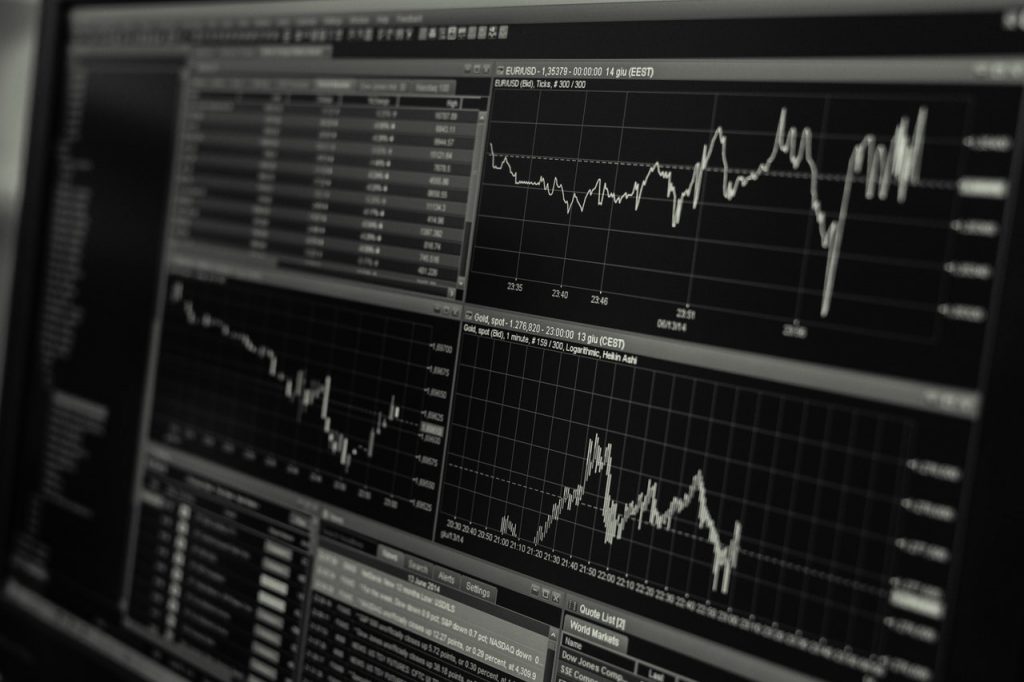 HOW ASSET MANAGING WORKS
Whether you're using asset managing to manage your personal assets or your business assets, you will want to have a basic understanding of how the process works. Afterall, that's your money and you want to make sure that it's being put to good use. You don't want to blindly trust whoever is managing your money.
Stock markets and the stock exchange can be complicated and for many people having experts manage their assets is the easiest way to go. Having an understanding of the basics will go a long way in knowing what you want to get out of the arrangement. You want to know how your money is being used when you invest it.
While the stock market can be seen as a complicated way of making money, with all the constant ups and downs, it is typically seen as a good way to make money over time. When planning for long-term financial goals, like retirement, having a basic stock portfolio is a great way to build security.
For people with these goals, slow-building long-term investments is the best way to go. As long as your team doesn't make a lot of risky trades and investments, you will have a portfolio that has been growing for years. An asset manager will make sure that your investments are more likely to grow over time and assess the risk with each investment. Leaving you free to focus on other parts of your life.
Other people and businesses have different goals though. Asset management can help with all of them. Some people and businesses want to take risks on investments to get money faster. People with these goals tend to have a strong understanding of the market and what they want to invest in. They may have conducted some of their own research about hot stocks to invest in.
If this is the route you want to go down when using an asset manager you will need to have a good understanding of the risks investing like this. The rewards can be very high and the risks are even higher. A good asset manager is able to track how different stocks grow over time and what stocks are good to invest in now.
Asset managers can be a valuable tool no matter how you plan on investing money. They monitor the volatile market and help ensure that your portfolio grows the way you want it to. If you want to invest in risky stocks they can help you manage expectations and find the best investments. If your goal is long-term investing, they will make sure that your investments stay safe.
SUMMARY
Asset management can be used to manage both tangible and intangible assets. As more businesses move to money and value being managed by stocks and investments, having an asset management team manage your portfolio is a smart way to ensure you're making smart investments. Asset managers can assist in making long-term or short-term investments.
Co-Founder of Lisnic 🌏 Founder of CODI Agency (Digital Marketing)📱
View Profile
Latest articles
Stay up to date
Sign up and be the first to know about our latest offers and news.
Want to know anything else?
We're an open book so hit us up if we've missed anything here or if there's something else you'd like to know.
List your business for FREE and be seen by ready to buy customers!
Copyright © 2023 Lisnic. All rights reserved.
Thought leaders & celebrities share their tactics for success on the Lisnic podcast by Lisa Teh & Nick Bell
Copyright © 2023 Lisnic. All rights reserved.