Learn to earn
Learning Centre
---
"Constantly think about how you could be doing things better."
- Elon Musk, Investor & Entrepreneur
A mentor is someone who gives others advice. Usually, a mentor will have an experience they want to share, and they'll have answers to questions that their mentees ask them. A mentor is meant to offer guidance to those who might need it.
If you need advice for your business or career goals, then hiring a mentor could be a great move. A mentor can share their knowledge and lead you down a path of success. If you want to know more about how a mentor could help you, and what kind of role they might play, take a look at the following sections.
WHO COULD BE A MENTOR
A mentor can be someone who is a business associate, friend, or anyone who has the experience that might be valuable to you. This could be someone that has experience with your particular business type or maybe someone who just has experience in business in general.
To that regard, you might find that a mentor that works in your field, or a similar business setting. Or, a mentor might be someone that just has more knowledge than you about the business overall.
Depending on your needs, you may want someone specialized in your business area. For example, if you own a pet grooming business, you might ask for advice from someone who has also worked in the pet grooming business. Since these needs are specific to the business style, that might serve you best.
On the other hand, if you're mostly seeking a mentor to help you with client-business relationships, then you might find a general mentor to be suitable to offer you the kind of advice you need. Since most businesses have a client-business relationship structure, just about any experienced businessperson can help you in that regard.
Mentors can also be hired to help advise the way that their clients run their business on the back end. These kinds of mentors will more often than not give professional advice rather than personal or tailored advice. For example, a mentor hired to help with back-end support might advise you on how to file taxes or apply for business loans.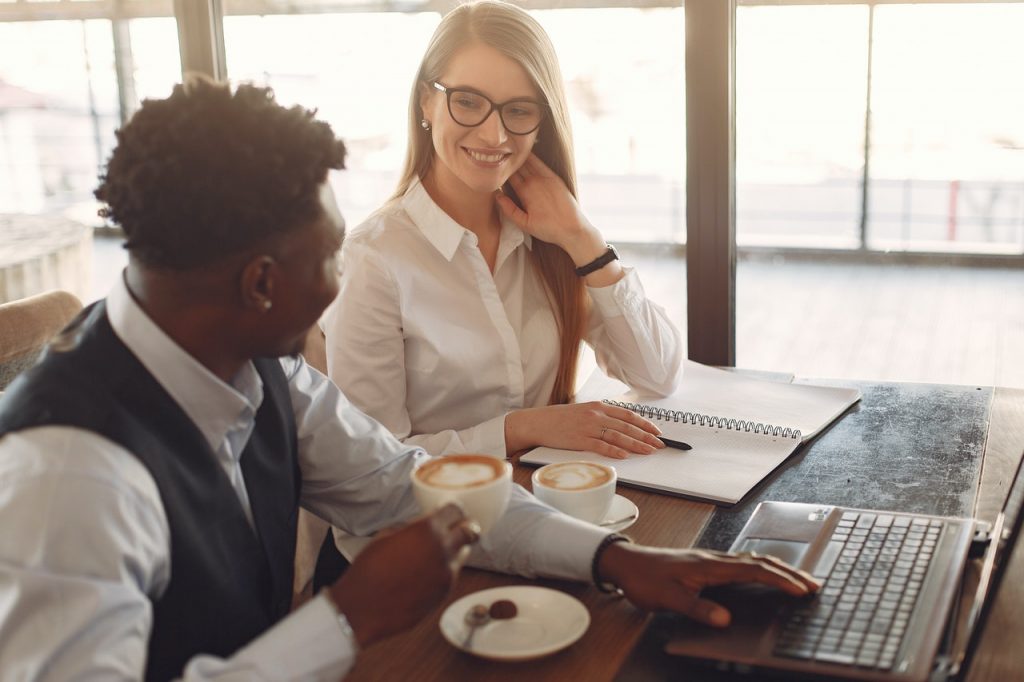 WHAT ARE QUALITIES THAT A MENTOR HAS
A mentor usually has patience, charisma, experience, and people skills. Being a mentor usually indicates that the person has a positive influence on the people that they mentor. If this weren't the case, then you wouldn't ask that person to advise you in your business.
Most mentors are usually not asked to be in this role directly, but rather assume the role over time. In this case, it's similar to making a friend. Most people don't become friends just by asking, but by experiences and trust-building over time.
Mentors should be knowledgeable and willing to function as a teacher, rather than just a person that dumps advice. A successful and effective mentor will have qualities that make them effective educators on several business-related topics.
Finally, a mentor should be an effective communicator. It's not enough for a mentor to just offer advice and guidance — they must be willing, and able, to convey that information successfully to a mentee.
WHAT A MENTOR DOES
What a mentor usually does is make sure their mentees are successful. The way that most mentors do this is by giving advice that will guide their mentees through current and future problems. This is through both anticipating issues and exploring existing issues.
The advice that mentors give is usually open to a conversation, allowing a mentee to offer their thoughts and develop their conclusions. Their advice usually is not meant to provide answers, but rather provide a road to get there.
Sometimes, a mentor will ask their mentees questions that will lead them to find their answers. The questions act as a productive way of thinking that can lead to the answer the mentee is seeking.
HOW DOES A MENTOR ADVISE
Mentors usually have many different approaches to the way that they advise. Some mentors schedule meeting times, whereas some are always available for when their mentees have a question.
Some mentors give advice remotely. Mentors that do this sometimes try to engage with their mentees, but some also try to send emails or provide advice in a lecture format. Others will schedule phone calls or video chats to get to know their client(s) on a more personal basis.
Other mentors might try to schedule meetings in person. Mentors that do this have two ways they go about it: either they plan for their mentees to go to them, or they'll travel to the mentees themselves.
If you're choosing between mentors, you might consider their overall availability and the style in which they offer advice.
WHAT IS THE DIFFERENCE BETWEEN A MENTOR AND A COACH
The words mentor and coach often get used interchangeably, however that's not quite correct. The two mean something similar, but they're not the same.
A mentor is someone who has a long-term relationship with the mentee and provides support to help their growth and development with personal skills. A mentor also offers business-related advice and guidance. A mentor is someone who can be a source of wisdom, not someone who observes and gives advice on specific actions or behavioral changes.
A coach usually has a short-term relationship and has a specific goal or activity they want to help observe and correct. Coaches focus on how to give the advice to obtain immediate results rather than strengthen the development of how thoughts and ideas are formulated in the future.
A coach is usually hired and serves clients, whereas mentors are more like friends who just want to see you succeed. A mentor's goal is to make their mentee successful even when they're no longer advising their client.
WHY SEEK OUT A MENTOR
There are many reasons why a person might want to have a mentor to guide them. Having someone who can give guidance in areas where you're failing can be super helpful. Having someone to motivate you to achieve higher success is also extremely helpful, and can even make your life more fulfilling.
The advice a mentor gives usually allows the mentee to self-improve over a long period. Whether the main purpose of the advice is for personal or business-related improvement, it can be one of the most positive results of feedback that the mentee can receive.
Having a mentor is most often the key to higher success. Seeking out a mentor is the same as wanting someone to help you become a better and more knowledgeable person. Being the best person that you can be can help you achieve your highest business success.
Want to find a mentor? List a job on Lisnic. Specify your objectives and budget and top-rated from mentors from around the world will bid on your job, making it easy to find the perfect mentor for you!
Co-Founder of Lisnic 🌏 Founder of CODI Agency (Digital Marketing)📱
View Profile
Latest articles
Stay up to date
Sign up and be the first to know about our latest offers and news.
Want to know anything else?
We're an open book so hit us up if we've missed anything here or if there's something else you'd like to know.
List your business for FREE and be seen by ready to buy customers!
Copyright © 2023 Lisnic. All rights reserved.
Thought leaders & celebrities share their tactics for success on the Lisnic podcast by Lisa Teh & Nick Bell
Copyright © 2023 Lisnic. All rights reserved.