Learn to earn
Learning Centre
---
"Constantly think about how you could be doing things better."
- Elon Musk, Investor & Entrepreneur
What Is a Backlink | Lisnic
---
Marketing
A backlink is any website that links to your site. That might sound simple, but creating a backlink is a bit more complex than it appears. A backlink is a link from one site to another, and these links are relatively valuable and helpful for your site(s). Backlinks increase your site's visibility in search engines, increase traffic, and help your SEO (search engine optimization) efforts. Backlinks are perhaps the most important component of good SEO. They're what search engines use to determine a website's authoritativeness. With the SERP (search engine result page) becoming more competitive, backlinks have become even more critical for improving rankings.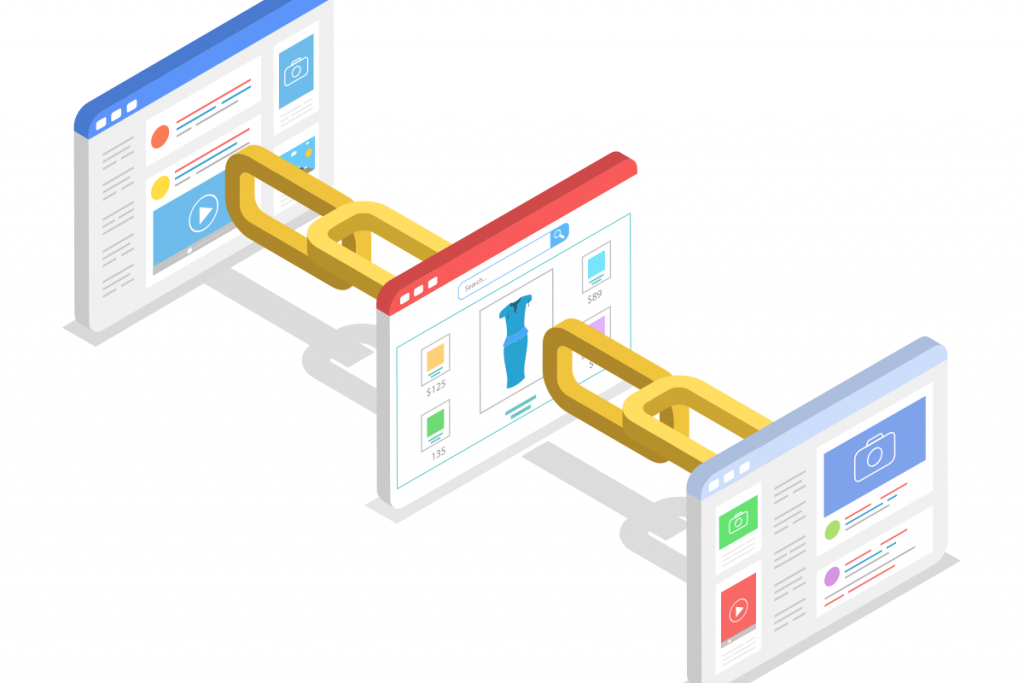 How to Get Backlinks
There is any number of ways to earn backlinks to your website, from link-building tactics like guest blogging and link exchanges to building your brand via social media. But one of the biggest trends in backlinking right now is blog commenting.
Link Building Tactics
When marketing your business online, your content is at the forefront of your content strategy. Without good, relevant content, there's no way you'll generate traffic or leads. But great content doesn't just happen. It takes strategy. Link building has been an important SEO practice for years now, and it's still a favorite tactic among search marketers. It may help to give people a reason to link to your website, and it's also often a good way of getting high-authority links.
Guest Blogging
Writers who want to get more exposure and share their writing with a wider audience may want to consider guest blogging. Guest blogging is the practice of writing for other people's blogs to get more readers and web traffic for yourself. If you find a high-ranking blog that accepts guest posts, you'll have a better chance of getting published there. Then, you'll need to find out if they accept pitches as well as posts. Some blogs will accept both, while others only accept pitches. If you can submit an essay on a specific topic or a particular viewpoint, then you're probably in luck. If not, you'll have to pitch them an idea.
Link Exchange
Link exchanges are one way you can promote your site. Link Exchanges are crucial to getting a link to your website but don't be mistaken; they are easy to get and hard to keep. The link exchange is a concept where two websites link with each other in an exchange of link text. Link Exchanges, also called backlinks, are super important when it comes to search engine optimization (SEO).
Blog Commenting
Every blogger wants to generate more traffic to their website. Whether it's Google, Bing, Yahoo, or non-SEO-related traffic, the best tactic is to write great content that your readers want to read. But if you're going to go viral, you could be struggling to find an audience. Blog commenting, also called blog interaction, is an incredible way to grow your blog's readership. Blog commenting helps build a relationship with your readers that can turn casual visitors into loyal followers. You can build a loyal following of readers who will visit your blog again and again, and they'll love you for it.
Online Review
Online reviews can help your website get more backlinks and add web traffic. Bloggers and online reviewers have become some of our most trusted consumer goods and information sources. They are often able to provide us with an unbiased look at new products, and we are often able to test and try them ourselves. But bloggers are prone to doing reviews that are biased, untrustworthy, or completely without substance.
Help A Reporter Out
Help A Reporter Out, or HARO, is a website that's dedicated to helping journalists, bloggers, and influencers find sources for their articles. While HARO's content selection is largely geared toward reporters, it also offers opportunities for bloggers and influencers to request sources for their posts. Journalists and new websites are one of the highest quality backlinks that you can get. HARO provides you the opportunity to gain Backlinks from their website.
Conclusion
In conclusion, Backlink building is a tactic in SEO (search engine optimization) to increase website ranking in search engine results pages. Backlinks play a critical role in SEO. A backlink is a link from another website to another website. Backlinks are the links from other websites to a website. Backlink Building service is one of the beneficial SEO services.
Co-Founder of Lisnic.com 🔥 & Founder of 12 digital agencies 🎯
View Profile
Latest articles
Stay up to date
Sign up and be the first to know about our latest offers and news.
Want to know anything else?
We're an open book so hit us up if we've missed anything here or if there's something else you'd like to know.
List your business for FREE and be seen by ready to buy customers!
Copyright © 2023 Lisnic. All rights reserved.
Thought leaders & celebrities share their tactics for success on the Lisnic podcast by Lisa Teh & Nick Bell
Copyright © 2023 Lisnic. All rights reserved.