Learn to earn
Learning Centre
---
"Constantly think about how you could be doing things better."
- Elon Musk, Investor & Entrepreneur
Top 5 e-commerce tips
---
Business
The world of e-commerce can be a fun, exciting, and highly rewarding experience. But if you're new to the game or you aren't getting the numbers you were expecting, e-commerce can seem overwhelming and stressful.
Thankfully, there are some helpful tips that you can employ right away that can yield big results. Even if online sales don't come easy to you, these tips can make your business run much smoother.
So before you throw in the towel, give these top 5 e-commerce tips a try. You might be surprised at how much of a difference they make in your online brand.
EMBEDDED AI
Knowing what your customers like and how they do their shopping is what e-commerce is all about. That being said, if you have difficulty measuring the necessary data, you may find online sales to be a pain in the neck.
This is especially true if you don't know what to look for. This is where AI comes in. By embedding artificial intelligence, you can focus on other parts of your brand and leave the analytics to the robots.
Having AI in place will do all of the sales measuring for you and report back the results for you to review. After you have seen what areas need to be adjusted, you can then streamline your business wherever it is needed.
Even better, many AI platforms will recommend products to customers to help boost sales. If you aren't already using AI to your advantage, you could be missing out in a major way.
This tip alone has helped many e-commerce businesses bounce back and see improved revenue. Give it a try; you'll be happy you did.
MAKE USE OF SOCIAL MEDIA
If you use social media, then you have seen your fair share of ads peppered across the various platforms. Have you ever noticed how these ads are eerily related to things you have recently searched for online?
That's what social media can do for your e-commerce business. You can make sure that your customers see items from your store, effectively cutting out the time it takes them to peruse through your inventory.
They will see items that are currently relevant to their needs, thereby improving your chances of making a sale. Even better, if they are satisfied with their purchase, there's a good chance that they will boast about it via social media.
This cyclical effect can create an ongoing buzz about your brand and bring new customers to your platform.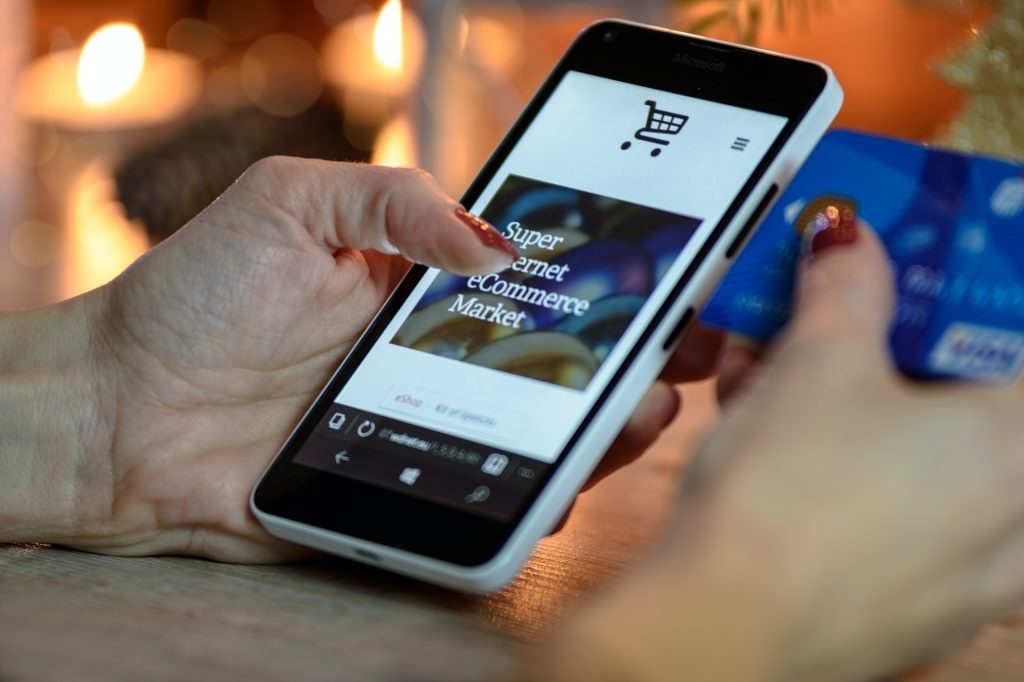 USE VIDEOS TO DEMONSTRATE PRODUCTS
There's something special about being able to see a product in action before you buy it. This gives you a chance to better determine if it's a good fit for your needs. So why not give your customers a glimpse into each of your items, too?
By detailing how to use your products in demonstration videos, you will show your customer base that you have trust in the items you sell. This is an excellent way to attract eyes and traffic to your brand.
Try to streamline your inventory so that your customers can readily see a product in action, with related links to even more video demonstrations.
GET SERIOUS ABOUT WEB DESIGN
Let's face it. If a website looks bad, chances are you aren't going to stick around very long. Your customers are the same way. They want a sleek, stylish, and streamlined platform from which to do their shopping.
If you have poor web design and below-average sales numbers, there's a good chance the two are related. Hire an experienced web designer to give your site a makeover. It's important to look at this as an investment, not an expense.
By giving your customers an easy-to-use interface, you will effectively improve your chances of making sales and attracting new visitors.
If you would like to try your hand at doing it yourself, there are plenty of online tools at your disposal for helping you craft your vision. You might want to consider researching some of the competition to see what's working for them.
CUSTOMER SERVICE MATTERS
One of the most important things you can do for your online business is to establish excellent customer service and support. If you look at any of the industry leaders of e-commerce, they will have some of the best customer services around.
This includes a streamlined system for handling everything from questions to complaints. Ignoring this vital component could spell certain disaster for your brand.
This means having a system in place for getting back to all of your customers promptly and professionally. If you have the resources available to you, consider implementing things like online chat and direct customer service lines.
If you don't already have a focus on support for your products, you'll be amazed at the difference it will make in the success of your brand.
BUILD TRUST
Above all else, establishing trust is perhaps the most important thing you can do for your e-commerce business. Let's be honest, there are countless platforms just like yours available online.
How do consumers know that yours is any different? Unless you work hard to gain their trust in your company, you can't expect to make a big impact with your clients.
This is why it is so vital for you to be honest, forthcoming, and willing to run a transparent e-commerce organization. If a customer has issues, address them quickly and to the best of your ability. This may mean hiring more staff or taking a hit from time to time.
In the end, giving your customers service and support that they can rely on will go a long way in establishing you as a trustworthy brand.
SUMMARY
Don't let e-commerce overwhelm you. There are many online tools and resources available that can help you overcome the areas of your business that you might be struggling with.
By following these tips and implementing them into your brand, you stand a much better chance of being successful in your ventures.
Co-Founder of Lisnic.com 🔥 & Founder of 12 digital agencies 🎯
View Profile
Latest articles
Stay up to date
Sign up and be the first to know about our latest offers and news.
Want to know anything else?
We're an open book so hit us up if we've missed anything here or if there's something else you'd like to know.
List your business for FREE and be seen by ready to buy customers!
Copyright © 2023 Lisnic. All rights reserved.
Thought leaders & celebrities share their tactics for success on the Lisnic podcast by Lisa Teh & Nick Bell
Copyright © 2023 Lisnic. All rights reserved.