Learn to earn
Learning Centre
---
"Constantly think about how you could be doing things better."
- Elon Musk, Investor & Entrepreneur
Things you can steal from your competitors without getting in trouble
---
Business
It's a cut-throat world. In business, it would be great if everything was fair play, transparency, and lunch and learns. Unfortunately, it can be dog eat dog at times. How can you get competitive without crossing the line of ethics? What can you take from your competitors to better your business without getting in trouble?
The internet is a sea of data and reconnaissance. Publicly viewable information about your client base, most successful products, and advertising strategies all visible for free.
If your corporate info is out there it's important to remember one thing. So is the info of all of your competitors.
POACHING FOLLOWERS
Social accounts are a gold mine. Plain and simple. Check out the follower list for your competitors. You have a vetted list of interested customers at your disposal without spending a dime.
Many companies find followers on Twitter, Facebook, Snapchat, and Instagram lists of their direct competitors. Think about it. People on these follower lists likely have an interest in the product.
Choosing to advertise to, or contact this demographic is already a more concentrated pool than marketing randomly to the general public.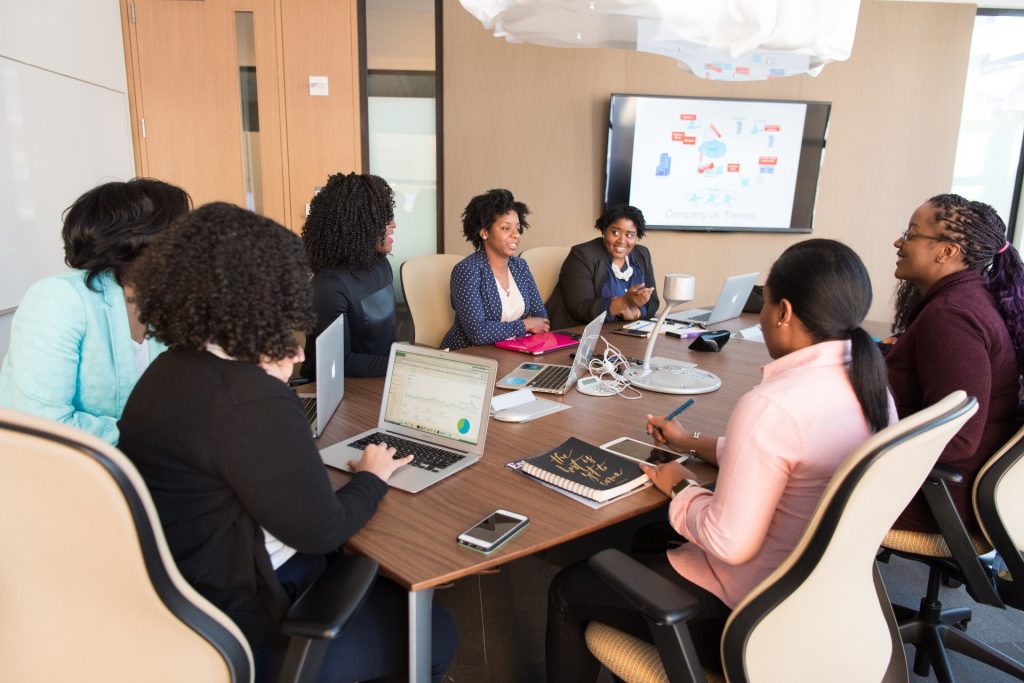 PRODUCT DEEP DIVE
Set up a team to look into the specifics of what your competitors are selling. Not just what the items are, but what sets them apart or makes them unique from your company's line-up. Take the good, and throw away the bad. Use this intel to consider what direction to take with your products.
APP FEATURE REQUEST RECON
Learn from the experience and mistakes of other developers and companies. Google the company name + feature request to be treated to a list of changes that have come up for their app. People add features for two very common reasons. Something was broken and needs to be fixed, or it was overlooked or unavailable in the initial design.
Save yourself the trouble and shorten the learning curve by doing your recon in advance. Make a better product from the start.
IT'S DEMOGRAPHIC MY DEAR WATSON
Customer data is not all private. Aggregated data is everywhere. Some companies display it in graphs and charts. Other sites display it out of obligation. Either way, the information is out there for the taking. Take it, and then use it for the advantage of your market, clientele, and business.
BACKLINK BROWSING
You can break down the backlink strategy of your greatest competitor. It takes time, or the energy of a willing intern to get it done. When you do it, you will know every responsive community, network, or message board a company is linking to.
This is a great assignment for a student volunteer, intern, or brand new employee. This simple strategy can open up opportunities for new business contacts.
TRAFFIC ANALYSIS
To get more traffic to your website you have to know what is getting traffic to your competitor's websites. Find out what marketing campaigns they are using to increase to draw people in. Find out what mediums they are the most successful on.
Print, Photos, Videos, Micro-influencing, etc.  Once you have this information you can use it to tailor product design or advertising.
IT'S A KEYWORD KIND OF THING
What keywords should you be targeting in your SEO? Find out what your most successful competitor is using on their website. Use those keywords.
Spend a few minutes on their website and you should be able to figure out their keyword focus. Look for redundancy in word usage and predictable keywords for the product or niche that their site targets.
REVIEWS DON'T LIE, EXCEPT WHEN THEY DO
Reviews don't lie, except when they frequently do. Consider this when review monitoring your competition. Some reviews are overly positive. Some reviews are pessimistic and angry customers. Take both extremes away and look at the masses of what is left. That is the general consensus of the company in review form.
Look for common trends in positive and negative reviews about a product or service. Consider tailoring your offerings to meet a need that you find here. This is a strategic way to appear that you are dialed into your customer's needs.
CALLS TO ACTION
Have you seen an innovative CTA on your competitor's social media or website? Take it. Add it to your companies list of CTA's and topics to promote going forward.
PLAN OF ACTION
How do you go about starting this information gathering expedition? Are you taking the steps to learn all you can from your competitors? Take advantage of free opportunities to gain useful information about your competitors.
Let's face it. People love talking about what they are doing and how they are doing it. Use this to your advantage.
Schedule in competitor recon on a regular basis. Stay on this task regularly. Schedule it in weekly or monthly. This will help keep you on top of insider industry trends.
ACTION STEPS:
Sign up for any publicly available newsletters, mailing lists, or mail blasts that they offer.
Set up automated news alerts from Google, or your favorite search engine or website.
Sign up to receive press releases from competitor companies.
Regularly view company websites and social media accounts.
Subscribe to their YouTube channel
RULES OF ENGAGEMENT
The items listed above are fair game. Consider intellectual property and trade secrets to be off-limits. Publicly posted data, reviews, follower lists, and things you can find on Google are generally up for grabs.
Remember class, ethics, and morals still exist. It is a competitive market and those who hustle and put in the work and effort prosper. Take advantage of what is there for the taking, but do so in an ethical manner.
You can level up your company with free insight, data, and advice from your competitors. Use this information to level up your business and take your work to the next level.
Why wouldn't you? It's posted and published. If you don't take advantage another company will who has more hustle.
Co-Founder of Lisnic.com 🔥 & Founder of 12 digital agencies 🎯
View Profile
Latest articles
Stay up to date
Sign up and be the first to know about our latest offers and news.
Want to know anything else?
We're an open book so hit us up if we've missed anything here or if there's something else you'd like to know.
List your business for FREE and be seen by ready to buy customers!
Copyright © 2023 Lisnic. All rights reserved.
Thought leaders & celebrities share their tactics for success on the Lisnic podcast by Lisa Teh & Nick Bell
Copyright © 2023 Lisnic. All rights reserved.