Learn to earn
Learning Centre
---
"Constantly think about how you could be doing things better."
- Elon Musk, Investor & Entrepreneur
Is it worth doing an MBA?
---
Business
Obtaining your Master of Business Administration takes a lot of time, effort, and finances. It is therefore necessary for you to weigh all of the pros and cons of doing so. Are the benefits of getting an MBA really worth the money and time spent?
Let's look at some important factors to help you determine if this is the right move.
FINANCIAL RETURN
The first thing you want to do is research the data on what an average business school graduate makes. With that figure in mind, you then want to follow up by reflecting on the costs of debt related to your student loan.
But money isn't all that you want to consider. There is a lot of potential for networking during your time at business school. This can have financial gain later on down the road that you can't immediately factor into the equation.
Although you can't see it in the short-term, there are plenty of opportunities that could come your way just on the relationships you establish while schooling. Many successful graduates look back at business school as being very beneficial.
OTHER BENEFITS
Secondary to monetary gain, an MBA might be considered to help with a change in your career or to climb the ladder in your current field.
You may very well have attractive skills already. Could earning your MBA help you to obtain a position more easily? These are the things you should be thinking about when considering what an MBA can do for you.
There is a potential for a lot of personal growth. If you have been considering a change in your career path, an MBA might be the missing piece of the puzzle that you need to put together the big picture.
With that being said, MBAs aren't for everyone. Whether it will enhance your likelihood of landing a better job largely depends on your career path.
Do some research to see if an MBA will in fact benefit your field and go from there. The last thing you want to do is pay back a handsome sum of money for something that will essentially be useless to you. You also have to consider how valuable your time is.
Could you be doing something more constructive with your time and energy? It would be a shame to expend all of your resources when you could have been doing something better with them.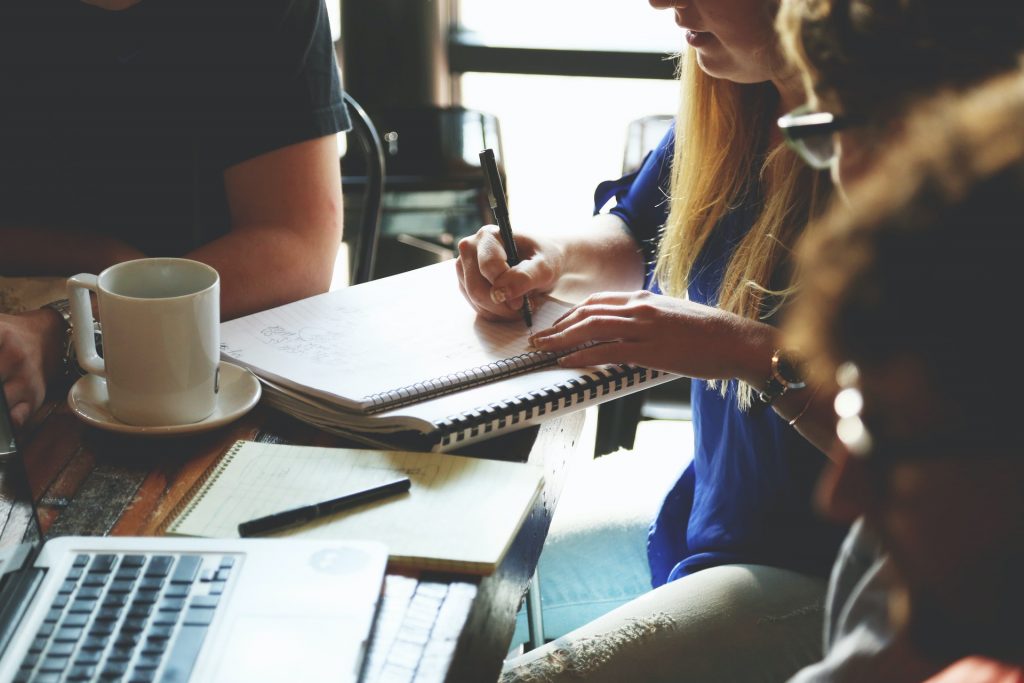 LIFESTYLE
Let's not mince words here. Obtaining your MBA is going to turn your current lifestyle upside-down. Do you have things going on in your life that would be affected by going for an MBA? Can you afford to tear yourself away from outside commitments?
It's certainly not for everybody, so you need to take a hard look at all that obtaining your MBA will entail. That said, if you are capable of giving your life to pursuing an MBA, the rewards could be well worth it.
If you determine that getting an MBA is manageable, it could forever change your life for the better. For many graduates, their time spent at business school was the most influential and advantageous time of their life.
Remember, money shouldn't be the driving motivation behind obtaining your MBA. It's a large part of it, but the connections you are likely to make in doing so can have profound effects later on in your life.
CONSIDER YOUR FIELD
Unless you are planning on working in the field of business, like management or founding a company, an MBA is unlikely to benefit you. If you see yourself working in completely different industries – unless it's in a leadership role – obtaining an MBA could be a waste of valuable resources.
You also have to consider where your degree will be coming from. If it isn't going to be from a respected university, it may not be as valuable to you as you envision.
The sad truth is that recruiters don't view all MBA degrees as equal. You are less likely to get the recognition you deserve if your degree comes from a largely unknown school.
Conversely, obtaining your MBA from a highly-respected program could help you significantly. Anything less could prove to be a waste of your time, money, and efforts.
ALTERNATIVES
If you have done your homework and determine that trying to obtain an MBA just doesn't add up, you might want to look at some alternative options. A Master of Finance degree, for example, can be completed in just one year.
This program can provide you with the skills needed for getting a career in other types of management, like risk or asset management. This finance degree could also help you earn a position in investments or trading.
With the right Master's degree, you could potentially save a huge amount of time and energy and get still get the schooling you need to excel in the field of your choosing. If you find that you simply can't afford to give the resources needed to obtain an MBA, don't let that deter you from searching out other options.
With some research and planning, you may find that there is an alternative that is better suited to your lifestyle.
SUMMARY
Getting an MBA can prove to be a very beneficial decision. Many who have earned theirs have really great things to report, so it certainly may help you land the career you want. Weighing the pros and cons of doing an MBA will help you decide if it's the right move for you.
If you discover that it just isn't feasible, there may be other degrees you can earn that won't take near as many resources. In the end, it's important to consider all of your options. Do plenty of research and talk to people who have earned an MBA.
They will be able to help you determine if it's the right decision for you. They likely had the same questions and concerns that you currently have about obtaining an MBA.
Co-Founder of Lisnic.com 🔥 & Founder of 12 digital agencies 🎯
View Profile
Latest articles
Stay up to date
Sign up and be the first to know about our latest offers and news.
Want to know anything else?
We're an open book so hit us up if we've missed anything here or if there's something else you'd like to know.
List your business for FREE and be seen by ready to buy customers!
Copyright © 2023 Lisnic. All rights reserved.
Thought leaders & celebrities share their tactics for success on the Lisnic podcast by Lisa Teh & Nick Bell
Copyright © 2023 Lisnic. All rights reserved.