Learn to earn
Learning Centre
---
"Constantly think about how you could be doing things better."
- Elon Musk, Investor & Entrepreneur
How to write a good report
---
Business
Writing a good report for work doesn't have to be an overwhelming task. By following some basic steps you can get the job done relatively easily. Those are broken up into three main stages. There's the planning stage where you define the objective and outline the report. There's the drafting stage where you do the bulk of your writing, and finally the editing stage. The editing stage is where you make sure the report is ready to be presented.
There are many types of reports. You may be writing an informal report to summarize a meeting or conference call. You might be writing a complex, detail-oriented technical analysis. Or you might be tasked with writing a report on an idea your team has.
Whatever the type of report you're writing, you must identify the topic and the purpose of your report. If the report is something that's been assigned, you probably already know the topic. If it's unclear at all, it's wise to ask your supervisor. A great report has a definite purpose and topic.
THE PLANNING STAGE
The two basic elements in the planning stage are research and outlining. You'll want to gather all of the relevant research and supporting documents. Gather all the charts, graphs, articles, and specialized documentation you've used to reach your conclusion. You're not only going to use these materials to create your report, but you may also use them as footnotes to your final draft.
The next step is creating your outline. This is where you start to get creative. You're going to organize your ideas into a cohesive form. During this step, you will begin to come up with headings and the title of your report. You'll lay out the best way to order the report so you have a solid beginning, middle, and end.
In some situations, you may have to consider the tone of your report. Depending on your office or your industry there may be language and lexicon that you need to include. In other situations, it may be important to simplify the tone. Another possibility is the submission of a progress report so your supervisors can understand where you are in relation to program milestones.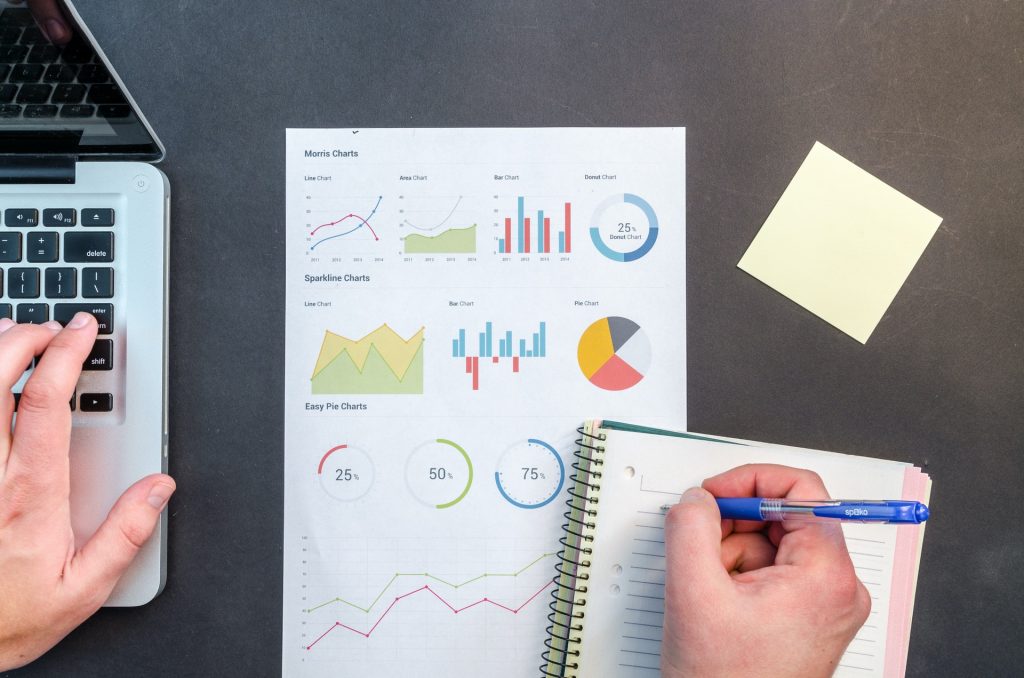 THE DRAFTING STAGE
You'll begin your draft with a title page. Every office is different, so check with your supervisors for clarification. The common approach is a title line, dateline, and a third line for the authors of the report. The final line on the title page will often be the name of the company or organization for which you are writing.
You should have an executive summary that provides relevant information. This page will include basic descriptions of your findings, your justifications for those findings, and your recommendations on how to move forward. A clear executive summary will give an overarching perspective of your report. It doesn't have to be detailed, but the reader should have a basic understanding of what the report is about.
Next is the table of contents. Simply provide a numbered list of each section of the report. Some situations will require a summary blurb of each numbered section. After the table of contents, you will write your introduction. The introduction should create a contextual summary of the report in detail. It doesn't need to belong, but it does need to address the major questions your report is answering.
Now you're going to write the body and conclusion. You're simply going to follow your outline and expand each section with relevant detail from your research. You will include relevant charts, graphs, and analysis throughout. The ending of your report will include a detailed explanation of your findings and all relevant research to back them up.
You will need to include a section that describes your research and the process you used to reach your findings. You'll also need a bibliography or reference section and possibly an appendix for clarification and citation. You must be accurate and thorough. Be sure to follow your organization's recommended formatting requirements for your entire report.
THE EDITING STAGE
This is where you go back over your report to ensure correct grammar, spelling, and punctuation. It's a good idea to use editing software like Grammarly. Grammarly will look over your report, point out errors, and offer corrections. It's a useful tool.
Editing is more than just checking for spelling mistakes. You're also checking for readability. Go through and see if you can make your sentences more effective. Look for run-on sentences or phrases that just don't feel right. See if you can improve them and make them more readable.
Editing is also about making your report more effective. Can you improve on your headings? Are they clear and easy to understand? Do they provide an easy map of your report? Don't try to be fancy or overly wordy. Make sure you have a report that is clear and easy to navigate. Remember, you want your readers to be able to easily understand your research and conclusions. Make sure you've written with clear, concise, and objective language.
After you've done your editing, you're ready for a final proofread. Quickly go over your report one more time. Double-check readability. Double-check for errors you may have missed. Some people like to read their reports out loud. If you decide to do that, be careful not to mistake slang for readability. Slang is a good way to create a bad experience for your audience.
SUMMARY
While it's true that writing a report is a lot of work, it doesn't have to be an overwhelming task. Follow the basic steps of planning, drafting, and editing. By sticking to the basic elements, you can write a good report that is easy to understand and compelling. Be sure to stick to your organization's rules for formatting and submission.
The secret to writing a great report is a clearly defined topic and objective. A thorough understanding of the topic and a definite purpose will keep you on task. With that, you're sure to produce a stunning business report.
Co-Founder of Lisnic.com 🔥 & Founder of 12 digital agencies 🎯
View Profile
Latest articles
Stay up to date
Sign up and be the first to know about our latest offers and news.
Want to know anything else?
We're an open book so hit us up if we've missed anything here or if there's something else you'd like to know.
List your business for FREE and be seen by ready to buy customers!
Copyright © 2023 Lisnic. All rights reserved.
Thought leaders & celebrities share their tactics for success on the Lisnic podcast by Lisa Teh & Nick Bell
Copyright © 2023 Lisnic. All rights reserved.