Learn to earn
Learning Centre
---
"Constantly think about how you could be doing things better."
- Elon Musk, Investor & Entrepreneur
How to run an effective time audit
---
Time Management
Time is money right? So you should be wondering how you spend your time during work hours. As a business owner, you want to make sure that your team are using their 9-5 wisely. Knowing how to do a time audit will put you a step ahead of the game.
How do I run a time audit?
There are some basic steps you should take to perform a time audit:
What are your goals for the day/week/month: Your to-do list is your best friend here. Write down the goals you want to achieve for the day, week, month, and so on so that you know what you need to invest time into.
Track your time religiously and accurately: Track your time accurately as if your life depends on it. You want to make sure every minute is accounted for and give yourself no room for error.
Analyse your findings: Once you audit your time, you'll know where your time is being spent. What tasks are taking too long? Eliminate activities that are not urgent and instead use your time to work on priorities.
Create a system to track progress: Next, create a system that will streamline your tracking progress. The more you know how much time is being invested and where it's going, the better.
What is a time audit?
A time audit allows you to examine how much time you spend during a certain period. You can choose to focus on how much time you spend every day, week or month etc. Once performed, you will be able to see how much time is being wasted on unnecessary tasks and re-invest that time into bigger and better projects. The goal here is to increase your company's productivity.
Why should I perform a time audit?
Time is valuable and it is a major indicator of productivity and efficiency. You need to perform a time audit so that you truly know what percentage of your time is being spent where. Above all else, investing your time wisely will lead to greater profits.
How do I analyse the results?
Here are some ideas to analyse the results of your time audit:
Know your time wasters from the high priority tasks: It's important that you label if tasks are time wasters or high priority. The time wasters are tasks that make you unproductive.
Increase productivity: Increase your productivity by consolidating tasks into one or delegating them to other members of your team. Don't forget Pareto's principle.
Time redistribution: Redistribute your time towards priorities. Tasks that have the highest priority should be favoured over others.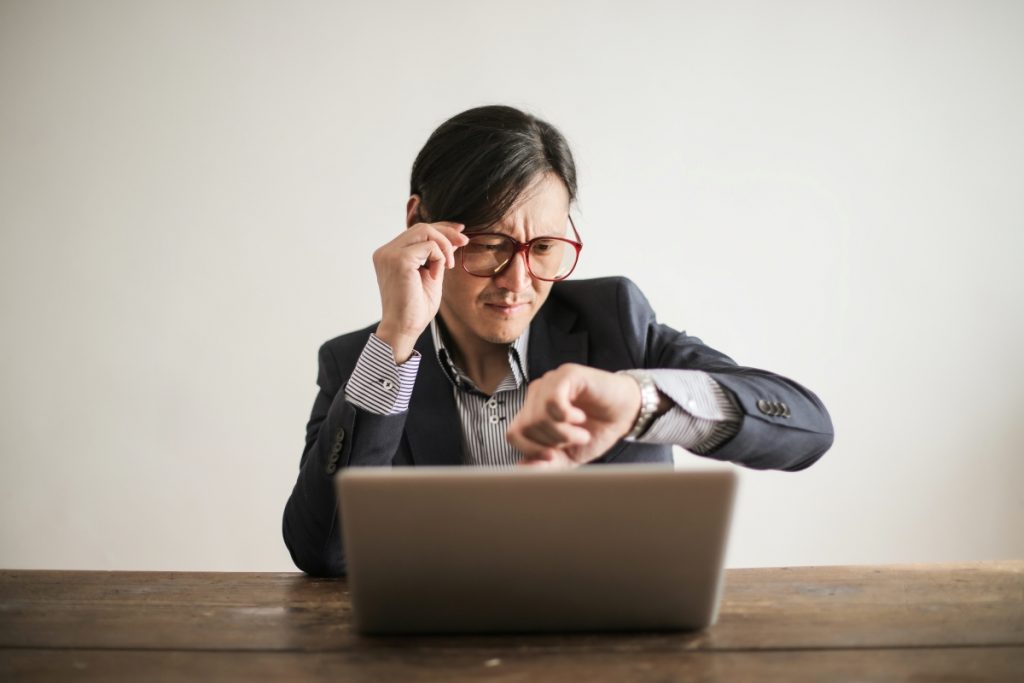 The tools you need to run a time audit
Here are the tools you need for to run a time audit:
A To-Do List: It doesn't matter if you use a pen and paper or an app such as Evernote or Todoist.
Calendar: A calendar will allow you to schedule activities and tasks for the week, fortnight, month, and so on. A physical or digital calendar such as Google Calendar will be sufficient.
Time tracker: One app that works well is RescueTime as it allows you to accurately track how much time you spend on tasks.
Write down your intentions
What do you intend to do for your business? What kind of projects are you planning on doing? What are ways that you can grow your business?
Write down what you intend to do. What do you want to do in 12 months? What about 5 years from now? Go as far as you want. Picture what your ideal business situation would look like.
Remain flexible with your time
You should be setting new progress goals or deadlines daily. For this reason, it is important that you are flexible when it comes to allocating your time as you may need to add or remove things on the fly.
Final Thoughts
If you are a busy business leader, running an effective time audit will come in super handy. Your time is important and should be invested wisely to increase productivity and profits. Use the steps above and start auditing your time on a regular basis. Remember that your allocation of time needs to be flexible around your changing goals and priorities. 
Co-Founder of Lisnic.com 🔥 & Founder of 12 digital agencies 🎯
View Profile
Latest articles
Stay up to date
Sign up and be the first to know about our latest offers and news.
Want to know anything else?
We're an open book so hit us up if we've missed anything here or if there's something else you'd like to know.
List your business for FREE and be seen by ready to buy customers!
Copyright © 2022 Lisnic. All rights reserved.
Thought leaders & celebrities share their tactics for success on the Lisnic podcast by Lisa Teh & Nick Bell
Copyright © 2022 Lisnic. All rights reserved.