Learn to earn
Learning Centre
---
"Constantly think about how you could be doing things better."
- Elon Musk, Investor & Entrepreneur
How to register a business
---
Business
Most states have stringent requirements when it comes to the legality behind small businesses. If you're thinking about starting a new business, you'll want to know exactly how to handle the registration process to make sure you're compliant with your own state laws.
Of course, every state has a different set of requirements for registering a business, meaning there will be different expectations regarding:
The information you'll be required to provide
The kind of forms you'll need to fill out
The people (or organizations) you'll need to contact in order to accomplish that goal
If you're looking to register your business, then you'll want to take a look at the sections below to learn how to best answer to your state's requirements.
REVIEW YOUR STATE'S LEGAL REQUIREMENTS FOR BUSINESSES
Before you jump into the business registration process, you'll want to verify your state's requirements regarding entity types and registration requirements – this information might change how you proceed in defining your structure, choosing your operating location, and more.
Given that each state has a different set of requirements, and because there is no central location for a list of state requirements, it can be a bit difficult to figure out what to do in terms of your particular state.
This website offers a helpful chart that links each state to their published business requirements.
CHOOSE YOUR BUSINESS ENTITY STRUCTURE PER YOUR STATE'S GUIDELINES
Once you have a handle on what your state requires for the different business entities, you'll want t o define your business structure to be sure you are staying on par with the defined expectations of your particular state.
Given that the business structure affects the rest of the registration process, and defines how you'll interact with your state and business bureau in the future, you'll want to complete this step before proceeding in the registration process.
CHOOSE A LOCATION AS A HOME BASE
This important step of the process is vital for tax purposes and important documentation. This is also a critical step in terms of establishing your business bank account. If you choose to open a brick and mortar location, then this might be an easy call for you to make.
On the other hand, if you have a remote business, you'll want to put serious thought into which location is best for your business operations. Be sure you're abiding by IRS law when it comes to establishing your home base location.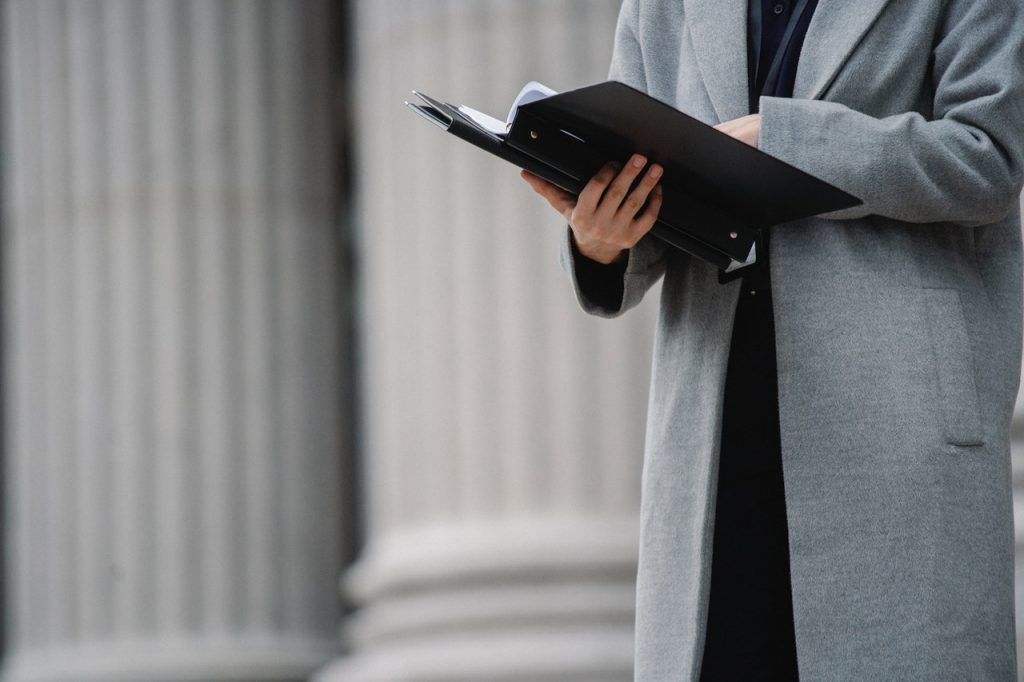 REGISTER YOUR BUSINESS NAME
After you've identified your business structure and chosen a location to serve as your home base, you'll want to make the process official by choosing the operating name for your business.
The name of your business is the name under which you'll perform most of your business functions, so you'll want to be sure you think this process through carefully.
If you're registering an LLC or a corporation, this process might be wrapped up in the registration process. But if you're registering under a name to protect your privacy, you'll need to connect your DBA name ("doing business as") with your established business name.
In order to do so, you'll want to first make sure nobody else beat you to the punch – two businesses can't operate under the same name, so you'll need to verify your chosen name is unique.
Once you've identified a suitable name and made the decision to use it henceforth, consider trademarking the name in order to protect it from being used by other parties in the future.
REGISTER WITH THE IRS AND LOCAL AGENCIES
In order to conduct operations under your business name, you'll need to register with the IRS and local agencies in compliance with local, state, and federal laws. This step is essential in order to file taxes.
Your IRS registration will provide you with an Employer Identification Number, or EIN. In some cases, this step may not be necessary. However, if you plan to do any of the following, an EIN will be necessary for your operation:
Employ an individual (or individuals)
Operate as a corporation or partnership
File employment, excise, or alcohol, tobacco and firearms tax returns
Withhold taxes on income (other than wages) paid to a non-resident alien
Maintain a Keogh plan
Involve your business in an organization such as estates, IRAs, co-ops, and more
For more help deciding whether or not an EIN is necessary, you can check the IRS website using this survey form.
After your federal applications are filed and your EIN requested, if you indeed need to complete that step, then you'll be ready to register your business with state and local agencies. If you plan to maintain employees, this is essential to withholding (and filing) state taxes, depending on your state.
APPLY FOR LICENSES AND PERMITS
Finally, you'll need to make sure that you are fully covered in your permitting requirements. If you plan on working with the public, for instance serving food, you'll absolutely need to apply for (and receive) licences and permits in addition to federal, local, and state filings.
The United States Small Business Association makes it incredibly easy to find out which forms you'll need to fill out, and where to send those forms, on their interactive webpage. Simply review the included spreadsheet and determine if your business falls into any of the listed categories. If so, be sure to apply and maintain your permits and licenses.
It's especially helpful to write down and schedule renewal applications far ahead of time. Many permits and licenses come with a renewal schedule, so be sure you don't forget to stay on top of those applications so as to not fall out of compliance and face penalty down the line.
SUMMARY
In the end, registering your new business is a fairly straightforward task, and can even be an exhilarating part of growing your new business.
Be sure you review your local, state, and federal requirements and submit all applications for associated licences and permits. If you're operating remotely, review the laws for registering your business in each state for banking and taxation purposes. And of course, consider protecting your business name with a trademark.
Co-Founder of Lisnic.com 🔥 & Founder of 12 digital agencies 🎯
View Profile
Latest articles
Stay up to date
Sign up and be the first to know about our latest offers and news.
Want to know anything else?
We're an open book so hit us up if we've missed anything here or if there's something else you'd like to know.
List your business for FREE and be seen by ready to buy customers!
Copyright © 2023 Lisnic. All rights reserved.
Thought leaders & celebrities share their tactics for success on the Lisnic podcast by Lisa Teh & Nick Bell
Copyright © 2023 Lisnic. All rights reserved.