Learn to earn
Learning Centre
---
"Constantly think about how you could be doing things better."
- Elon Musk, Investor & Entrepreneur
How to motivate employees
---
Leadership
Motivating your employees is key to helping your business grow. It improves morale across the team and is central to keeping your business moving forward in the intended direction. Motivating employees involves praising them for what they are doing right and acknowledging their strengths. It also comes in the form of encouragement and noticing the qualities and skills that they have. To motivate your employees, you must treat them with respect and show them dignity and value.
An efficient and effective leader allows space for there to be honesty from employees without judgment or disregard even when there are complaints or criticisms said. An effective leader motivates clients by demonstrating, explaining and ensuring that their employees have a healthy work-life balance and have respect for their time and value. Treating your employees fairly without comparing them to others and listening to their perspectives and values will also motivate your employees.
Similarly, employees will remain motivated to achieve their key performance indicators and the company goals if they know that there is an opportunity to progress their career and experience. This may come in the form of a pay rise, a promotion, gaining experience across different departments etc.
Understand your employees
Understanding your employees shows respect and value for them as individuals and as a team working within your organisation. Understanding your employees involves understanding their roles, their strengths, their weaknesses, their contributions, and the value that they bring to your organisation. It brings the team closer together and often empowers the team to work harder and more effectively under your leadership.
Autonomy
Autonomy within a business and as a leader is the degree to which employees are provided with the opportunity to schedule their work and environment in a way that works for them. High levels of autonomy within an organisation increases job productivity, higher satisfaction from employees and motivates employees to perform better at their jobs.
Recognise and reward
Recognising and rewarding employees places value on those within your organisation. Recognising employees for their contributions and rewarding them for their work promotes respect, value and honour. Recognising and rewarding employees shows that you value them for the role that they play and that you view them as an asset to your organisation. Recognition and reward can take many forms and includes the likes of feedback, promotions, pay rises and giving credits where they are due.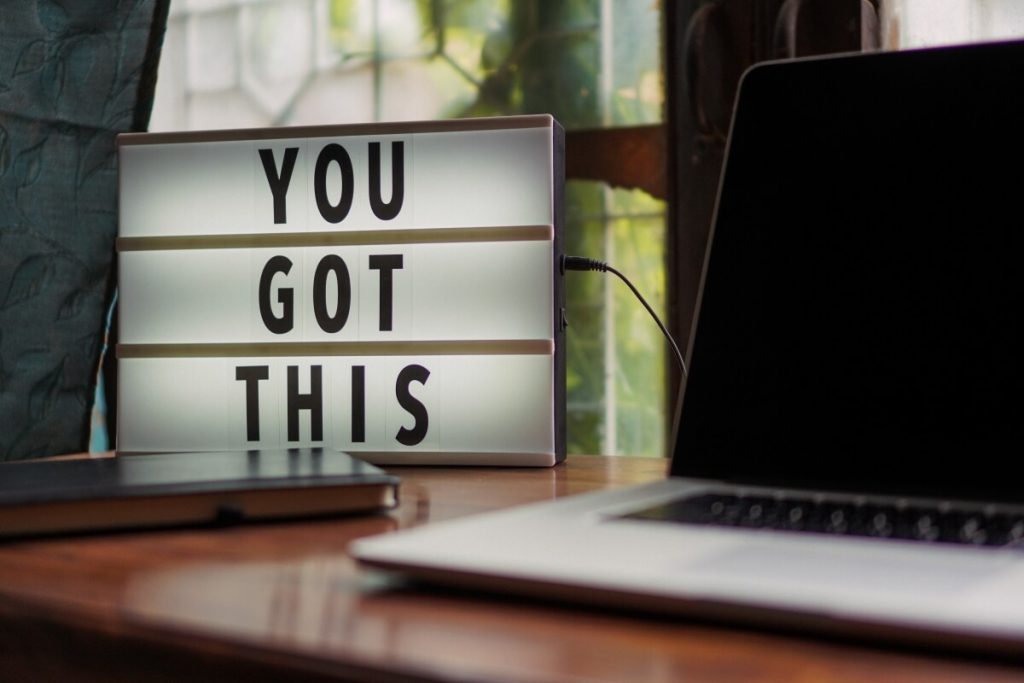 Create a beautiful environment
Creating a beautiful environment for your employees enables them to flourish. It can happen aesthetically or in the way that everybody is treated and the respect and rapport each person has for one another. Creating an environment that is calming, relaxing and soothing enables employees to work more effectively and to work more efficiently. Creating a beautiful environment places value on those that work there and provides more satisfaction within the workplace. Some simple examples for creating such an environment include having the blinds up on the windows so that staff have a view to look at, placing indoor plants around the office, having clean and hygienic kitchen and bathroom areas and comfy chairs or bean bags to relax on.
Create Goals
Creating goals helps the team within a business to work together and to work towards a purpose. It enables people to work productively and to work in a way that achieves success and satisfaction. Creating goals can be done individually or with the organisation and employees as a whole. Goals can improve morale and are highly effective in increasing and measuring productivity. There are many handy techniques out there to help you and your team set goals including Buffet's 25/5 goal setting methodology and the SMART goal setting framework. Try which one works best for you and the team!
Ask for feedback
Asking for feedback from employees shows that you value them and their opinions. It helps you to improve as a leader and develop the business. Asking for feedback takes into consideration the views and the values of those that you work with. Feedback helps a leader and a team of employees to grow. When you ask for feedback, it promotes honesty, fairness and a collaborative workplace. It ultimately helps to develop the skills of a leader and the direction in which the business is heading. Feedback can be gathered via anonymous surveys, regular review meetings or by simply conversing with your colleagues. 
Upskill
Upskilling means improving the productivity and proficiency of a business by constantly developing skills. Upskilling involves building on skills already learnt and working in a way that is more efficient and effective. Upskilling improves the business and gives an edge over other businesses. To perform well is to constantly learn and progress forward. To upskill you may engage with a business coach, obtain higher qualifications and/or provide motivation and teaching opportunities for leaders and employees.
Trust
Building trust within an organisation is essential for the business to flourish. Building trust involves honesty and authenticity. To build trust, it is important to value the individual and to provide opportunities for them to speak honestly without fear of judgment. It involves providing space for feedback and building on the feedback received. Building trust with employees involves taking time to praise them for the jobs that they are doing well. Allowing room for questions to be asked, for roles and expectations to be explained, and for rapport to be built is essential. Moving a business forward encompasses employees knowing that the part they play is acknowledged and praised. Building trust is essential for a workplace to be productive and efficient. As a leader within an organisation, one of the most important things you can do is to build trust individually with employees, and within the organisation as a whole.
Customer Service Coordinator at Lisnic.com 🤝
Latest articles
Stay up to date
Sign up and be the first to know about our latest offers and news.
Want to know anything else?
We're an open book so hit us up if we've missed anything here or if there's something else you'd like to know.
List your business for FREE and be seen by ready to buy customers!
Copyright © 2023 Lisnic. All rights reserved.
Thought leaders & celebrities share their tactics for success on the Lisnic podcast by Lisa Teh & Nick Bell
Copyright © 2023 Lisnic. All rights reserved.