Learn to earn
Learning Centre
---
"Constantly think about how you could be doing things better."
- Elon Musk, Investor & Entrepreneur
How to make your CV stand out
---
Business
A glowing CV is quite possibly your biggest ally. Before the recruiter meets you, they are going to be looking over your education and work history. As such, it is vital to your success that your CV be polished, well-written, and easy to understand.
That being said, there's a good chance that many other CVs will look equally proper. So, how can you hope to make yours leave a lasting impression? Let's explore.
COME OUT SWINGING
Begin by summarising your skillset and major successes in life. A concise rundown of what makes you so special is a great way to capture the attention of the recruiter so that your CV goes in the stack of call-backs.
Here are some potential eye-catching topics to focus on:
Your outlook for your future, both long- and short-term
Results that you have personally been responsible for
How you can be an asset to your recruiter
Words that describe your work mentality
You might be amazed at how well a short but effective summary can benefit you in the hiring process. When you're finally interviewed, expound on this summary and introduce new topics and content.
TAILOR YOUR CV
This is a common practice among résumé builders, and there's no reason you can't do it, too! If you're applying for a specific position, craft your CV to include key elements that pertain to that position. This is a sure-fire way to make your CV stand out among those that aren't equally tailored.
Sure, it might take some time and research to get your CV just right. But the extra effort could make the difference between you getting called back for an interview and getting passed over.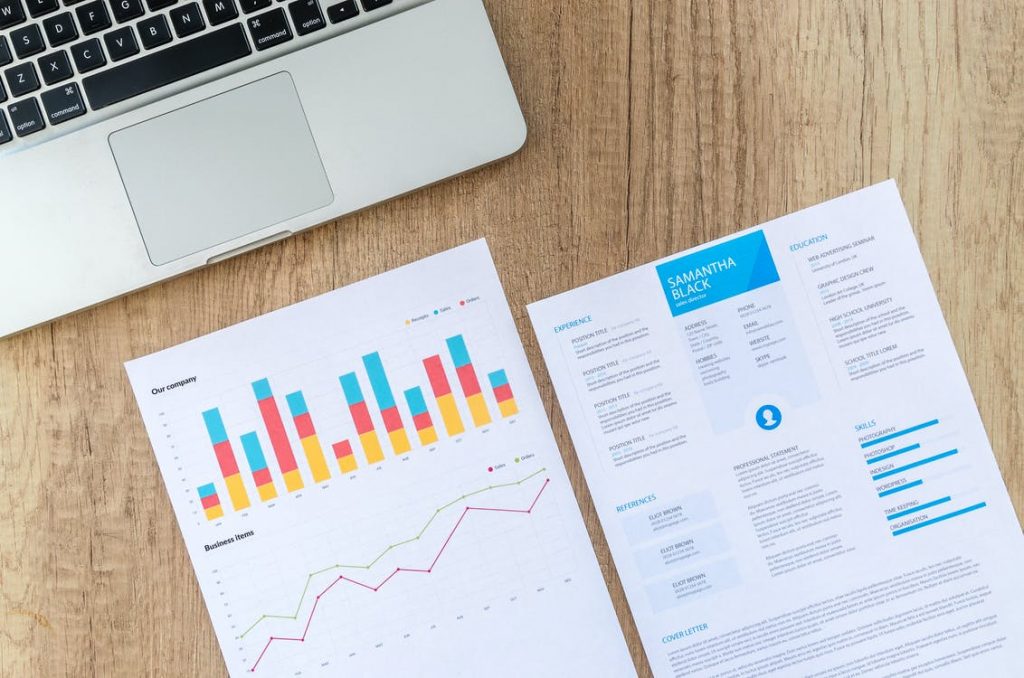 STUDY UP ON THE HIRING COMPANY
The more you know about the company you are applying to, the better your CV will sound to recruiters. As you will learn in a moment, this can play a huge role in whether you land the position.
Managers love candidates who show that they've taken an interest in the brand. This will be evident in your CV, so be sure that you take the time to brush up on as much company history as possible.
BROADEN YOUR VOCABULARY
Even if you aren't used to speaking eloquently, it pays to use words that make an impact. This can be a fine line to tow, as you don't want to come off sounding like you cut pasted from a list of synonyms. But if done correctly, you will show that are in-tune with the job you are applying for.
To that point, some businesses actually use special software that weeds out CVs that don't make use of industry-related words. This is why it is so important to do your due diligence in researching the company you're hoping to work for.
SHOW HOW YOU HAVE GROWN
It is just as important that you display how you've developed as an individual. You want to highlight big events that have had an impact on the accomplishments in your life. This tells the recruiter that you are able to adapt and change in areas when needed.
Companies like to know that potential hires aren't stuck in their ways and are willing to make changes when called on. Showcasing your flexibility is a great way to convey this and can have lasting effects after you're hired.
FOCUS ON RESULTS
Everybody loves a team player, and there is certainly room to express this. But it's also important for you to give yourself time to shine. Instead of demonstrating how you helped to make something happen, talk about hard numbers that you were responsible for.
You want to be able to show factual data where you made a difference. Having your personal sales figures on display is a great way to show how much of an asset you were to a previous employer.
By showing the recruiter that you were responsible for increasing revenue by X percentage, you will have effectively proven your worth as an employee.
DEMONSTRATE COMMUNICATION SKILLS
You want your recruiter to know that you have excellent communication. A good way to convey this on your CV is to highlight your networking skills. Show that you have met with clients in the past and how you followed up on leads and sales, for example.
You never want to come off as shy or unwilling to network. The only way your CV will express this is if you don't do what you can to prove that you're great at communicating with others.
STAY AWAY FROM FILLER
While it might seem like a good idea to pack in as much history, education, and experience as humanly possible, too much information often backfires on candidates. Most recruiters look over CVs no longer than 7 seconds.
If you have a great summary, you will have effectively overcome those 7 seconds. That's why you want the rest of your CV to contain only relevant information. This will help the flow of it, too, so that your recruiter doesn't get bored or overwhelmed.
Not only that, but you could be shooting yourself in the foot. If you've had 17 different jobs and you're only 25, chances are you're going to look as if you're a bad hire. Include the good parts of your job history and leave the rest out.
While there may be perfectly good explanations for you having so many jobs, your CV isn't the place to detail them. If necessary, this can be discussed during your interview.
SUMMARY
A clean, polished CV is often the deciding factor in you getting called for an interview. By knowing what to include in it, your CV can be an invaluable ally in your quest for employment.
Take the time to research relevant information to ensure that you are submitting a CV worth reading. With a commitment to deliver concise, factual data, you stand a much better chance of landing the job of your dreams.
Co-Founder of Lisnic 🌏 Founder of CODI Agency (Digital Marketing)📱
View Profile
Latest articles
Stay up to date
Sign up and be the first to know about our latest offers and news.
Want to know anything else?
We're an open book so hit us up if we've missed anything here or if there's something else you'd like to know.
List your business for FREE and be seen by ready to buy customers!
Copyright © 2023 Lisnic. All rights reserved.
Thought leaders & celebrities share their tactics for success on the Lisnic podcast by Lisa Teh & Nick Bell
Copyright © 2023 Lisnic. All rights reserved.