Learn to earn
Learning Centre
---
"Constantly think about how you could be doing things better."
- Elon Musk, Investor & Entrepreneur
How to do what you love | Lisnic
---
Career Guide
Are you in the 16% of Australians who aren't happy with their job? There are many of us doing things that we don't enjoy… so why do we continue? The extra money or not actually making the time to look for something better may sound familiar. To help, we've come up with five quick and easy tips to help you find yourself in a career that you love. If you are considering a career change, here's what you should have in mind.
What are you good at?
Take the time to really think over what you are good at and how you have gotten better at this skill over time. If you have an eye for design (and you enjoy it) maybe consider going down a path of fashion, interior design or marketing. Are you a highly organised person who is great at keeping track with competing priorities? Maybe project management or becoming a personal assistant is for you. If you have a knack for something and you enjoy it, it will shine through your work in no time.
Find like-minded people
Find people who think like you, possess the same belief system and really speak your language. Working around like-minded people brews a workplace culture where you can unashamedly be yourself and bounce ideas off each other in a supportive environment. Although these people can easily become your competition, use your similarities to continuously expand your river of thinking and strive to be innovatively different (healthy competition is what makes everything fun right?).
Associating with like-minded people stems from building a network that correlate with your interests, business and values. It will be much easier to find new opportunities from people who work in the area that you are also interested in especially if you are posting and commenting about your passion in the space.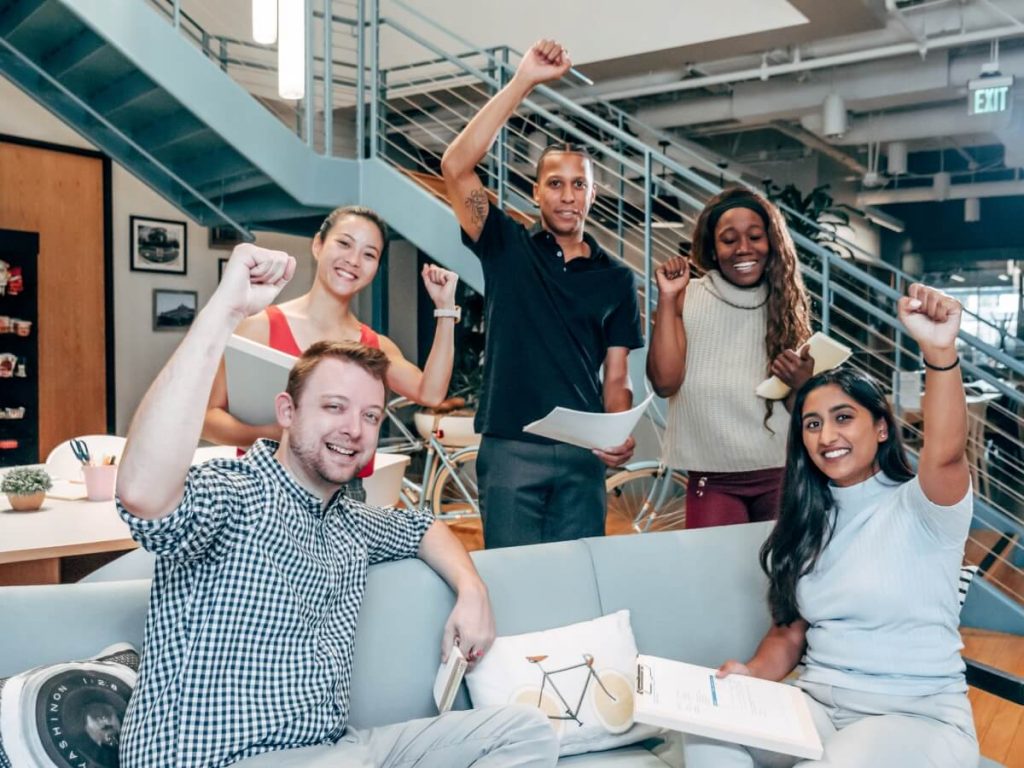 Save money to invest in yourself
Sometimes to do what you love i.e. starting a new business or brand, it takes a sum of money to get there. It's all part of the process. Investing in yourself will yield excellent results if you put the money you save to good use. Consider the quality and performance before you simply side with the cheapest option (this can often sacrifice quality in the process).
Before you make a move, take a look at what you are willing to invest and create a preliminary budget. Then, put aside as much money you can, your happiness is absolutely worth it! The more money you save, the more you'll be able to invest in resources that will benefit your new business. Be smart and don't splurge. The most expensive option may not be the best solution for you either.
Track your progress
Track your progress right from the start. With the right kind of data in front of you, you'll know what's working and what needs adjusting. When you track your progress, you'll be able to see how far you've come and what you need to accomplish in order to meet the goals you've set.
Keeping a track record of your tasks is also a good way to find out what you enjoy and what you don't. If you feel particularly happy or stressed at any point in time, consider what you are focusing your current energy on. If you are looking for a career change, search for positions that don't involve those stressful tasks and periods.
Find a mentor
It's never too late to start something that you love. If you need a bit of extra help, we've got just the right people. Our Lisnic Mentors are a robust network of industry experts with experience and the know-how to get you from point A to point B. If you know what you love to do and need a mentor, check out our Mentor network now.
Customer Service Coordinator at Lisnic.com 🤝
Latest articles
Stay up to date
Sign up and be the first to know about our latest offers and news.
Want to know anything else?
We're an open book so hit us up if we've missed anything here or if there's something else you'd like to know.
List your business for FREE and be seen by ready to buy customers!
Copyright © 2023 Lisnic. All rights reserved.
Thought leaders & celebrities share their tactics for success on the Lisnic podcast by Lisa Teh & Nick Bell
Copyright © 2023 Lisnic. All rights reserved.