Learn to earn
Learning Centre
---
"Constantly think about how you could be doing things better."
- Elon Musk, Investor & Entrepreneur
How to choose a mentor
---
Business
If you want guidance with your business and want to fast track your success, then you've probably considered consulting a mentor. A mentor is someone that can offer you information based on their own experience and knowledge.
A mentor can give you advice for anything ranging from sales to customer interactions. Having a mentor is useful for learning how to do anything.
When it comes to choosing the right mentor, the process can be extremely difficult. There are steps you can take to help search for a mentor that can help you with what you need.
THE FIRST THING TO CONSIDER WHEN FINDING A MENTOR
The first thing that you should be thinking about is if the mentor is in the same field or has the same interests as you. A mentor who knows about what you are talking about has more capacity to help you than if they had to learn or guess how to help.
A mentor that is in the same field should also know more about the field than you do. If a mentor doesn't know more than you, then it's unreasonable to suspect they have more advice to give you than background knowledge you already had.
WHAT SHOULD I LOOK FOR IN A MENTOR
When you are looking to find the right mentor, you should be asking yourself whether or not you look up to the person you're considering as a mentor. Do you find them to be wise? Are they intelligent? Are they particularly successful in their field when compared to their peers? A mentor has to have a trait or characteristic you can look up to.
If you don't think highly of your mentor, then you're likely to ignore their advice.
A mentor you look up to can help you decide what course of action to take in any situation that you find yourself in. Their accomplishments or experience weigh heavily when you are thinking about what they have to say, so making sure your mentor is someone you admire is important.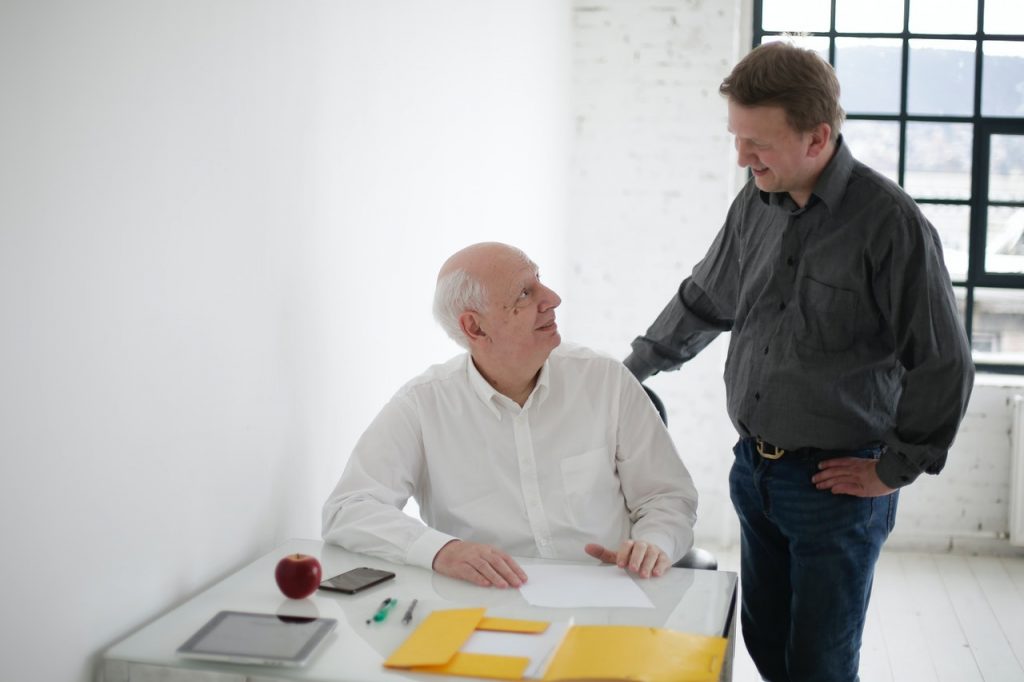 HOW WELL CAN YOU WORK WITH YOUR ADVISOR
Although someone who you think is the right person to be your mentor could be successful at that role, you might want to make sure you can work well with that person.
Someone you can't work with will most likely not want to give you advice or make you not want advice. The best way to work around that is by knowing if you like them or not before having them mentor you.
If you can work well with your mentor, you will likely be more motivated to work with them. Having a mentor work with you can also increase your understanding of the advice that they offer you.
DOES YOUR MENTOR LIKE YOU?
Just because you like your mentor does not automatically mean they like you. How can you tell if your mentor likes you or not?
The easiest way to tell if your mentor likes you is by asking them. Another way that you could go about it is by seeing how interested they seem when discussing your potential for success. If they like you, then they'll probably try their best to help you, and their advice will feel tailored to your particular situation.
If your mentor doesn't like you, then they'll most likely be reluctant to give any amount of advice to you or even be around you. At best, they might offer general advice that would work for anyone in any situation.
However, if your mentor does like you, they'll be receptive to your needs and they'll try to give you advice based on what you say and how you act rather than general key tips.
WHAT ADVICE SHOULD A GOOD MENTOR BE GIVING?
A good mentor should not just be giving you all the answers that you need. A good mentor should instead be guiding you.
If you're told all the answers as problems come up, then you won't remember how to deal with the same issue later in life. A good mentor advises you in how to find the best answers to your questions, and the best solutions to your problems.
If your mentor just gives you answers with little guidance, they're  probably going about mentoring the wrong way. That doesn't necessarily mean they don't want you to be successful – in fact, they probably do want you to succeed – instead, this might mean they're simply not an effective mentor.
The best thing you can do for yourself when searching for a mentor is try to find someone that gives you advice rather than just simple answers.
THE LAST THING TO CONSIDER
The last thing you should consider when deciding whether or not a mentor is right for you, is whether or not they seem happy in their career. A mentor who loves the field they work in might be more motivated to help you than someone who is unhappy in their career.
If the mentor is unhappy in their career, then the advice they give might not be helpful. Instead, it might be corrupted by bad experiences. The mentor would probably not be motivated to help you at all.
Ideally, your mentor should be happy at doing the things they're doing, and want others to be happy with the same things. Having a motivated mentor can help because they're better equipped to help you grow your own understanding of your career path.
HOW DO I FIND THE BEST MENTOR
The way that you should determine the best mentor is by comprising a list of several mentors that you consider to be ideal potential candidates. Look through that list and see who you think would make good mentors.
One of the quickest and most cost effective ways to do this is by posting a job on Lisnic. You can then clearly outline what you need from a mentor and your budget.
The best way to get to know a potential mentor is to talk to them directly. You should have a line of questioning ready with all that you are considering for your potential mentor. You can conduct your mentoring sessions via our inbuilt video conferencing system that makes it easy to learn from top-rated mentors anywhere in the world.
Having a mentor that can help you achieve your goals and fast track your success is useful for any application, so knowing how to find an effective mentor who works well with you is very important.
Co-Founder of Lisnic.com 🔥 & Founder of 12 digital agencies 🎯
View Profile
Latest articles
Stay up to date
Sign up and be the first to know about our latest offers and news.
Want to know anything else?
We're an open book so hit us up if we've missed anything here or if there's something else you'd like to know.
List your business for FREE and be seen by ready to buy customers!
Copyright © 2023 Lisnic. All rights reserved.
Thought leaders & celebrities share their tactics for success on the Lisnic podcast by Lisa Teh & Nick Bell
Copyright © 2023 Lisnic. All rights reserved.