Learn to earn
Learning Centre
---
"Constantly think about how you could be doing things better."
- Elon Musk, Investor & Entrepreneur
How do your customers help your business succeed and grow? | Lisnic
---
Business
Customers are hands down one of the biggest driving forces when it comes to success in business. It all starts with building and maintaining a positive relationship with your clientele. As long as your business is well managed and you take excellent care of your customers, success and growth will remain on the table.
In this guide we will be discussing how your customers can help your new business grow and succeed. A part of this is spreading the word on social media by creating places where clients can interact with your brand like a Facebook Business Page.
Know your customers needs
First and foremost, you need to study your customers' needs. To do this you'll need to dive into your ideal target market and start the conversation. This includes paying careful attention to the pain points and problems your customers face. The more detail they give you, the better. From there, you'll be able to learn about what they need in order to offer them the perfect service.
Keep in mind that your customers' needs are going to change over time for one reason or another. Starting with the right business idea is top priority but that's easier said than done right?
Start by making an assessment of what you're good at and whether or not it can be profitable to start a side hustle. Eventually, that side hustle can turn into a full-time business. Your customers' needs will certainly give you ideas on what kind of product or service you can create for them.
If you successfully meet your customers' needs repeatedly then chances are you'll get repeat business. Customers will tell their friends and family and you'll be the hot local gossip before you know it. One of the best ways to continue attracting customers is suggesting they leave reviews about their experience.
Like-minded customers who have the same needs as past customers will rely on such reviews. They are in the market for that certain product or service that focuses on a specific need. You can view specific keywords (especially local keywords) as a great way to whittle down the target audience.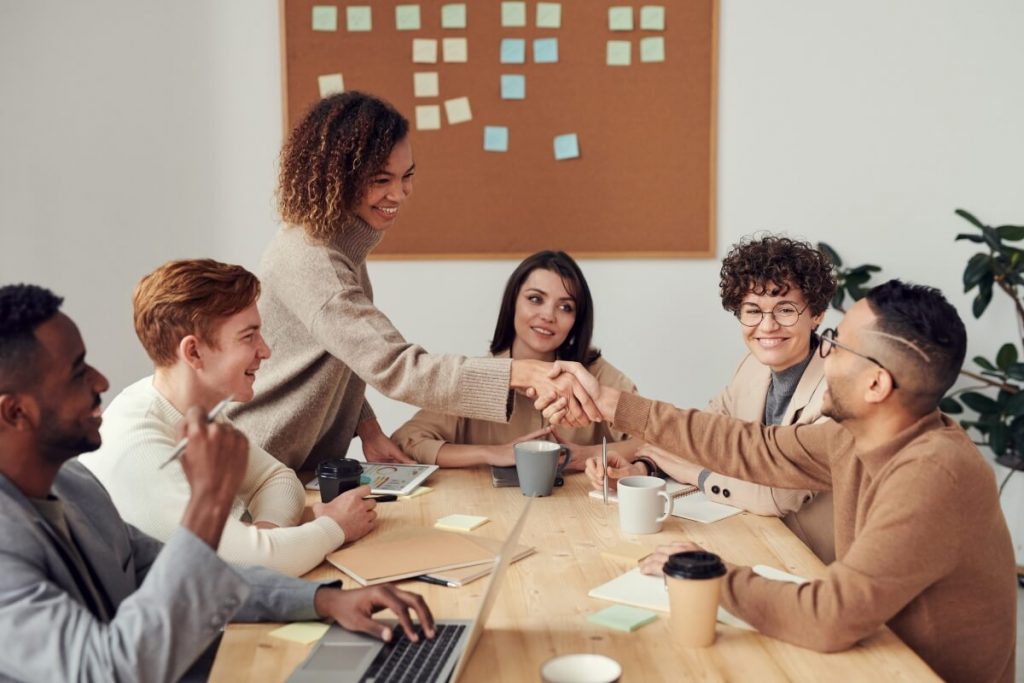 How do I get started?
Getting started is easier if you have the right business idea from the get go. There are plenty of business ideas that exist and getting started is more possible than you think! If you have the natural talent for something, consider whether or not it is a profitable skill. We live in a world where technological advances make it possible to start a business with little to nothing.
As you get stuck into planning, you'll start to figure things out as you go like the 80/20 rule. As you keep track of your progress and metrics, you'll want to figure out which 20 percent of products consist of 80 percent of your income.
Remember that keeping your customers happy will lead to repeat business. Not everything will be perfect though. Sometimes they'll have a good experience and sometimes they won't. You'll want to be as communicative as possible and listen to any concerns or issues a customer may have.
A customer wants to be listened to. They want someone to understand them and will be first in line to tell you what can be improved to ensure better quality service. Let them! If you are looking for a way to retain your customers, keep them happy. Keep in communication with them on a regular basis (be careful not to spam). Stay consistent with your brand and deliver on the promise whenever your customer purchases something from you.
Finally, keeping track of the metrics is important. How many sales are you bringing in? How much are you earning per month, quarter, etc? The numbers definitely won't lie and it will be the driving force behind every business decision you make.
Growth opportunities will be present if and when you take a look at the data on a regular basis. You'll be able to see what's working in terms of the brand messaging, whether you have the right offer in front of the right people, and so on.
Final Thoughts
Your customers will play a huge role in your business growth and success, no questions asked. Keeping them happy and continuously addressing their needs is absolutely crucial. Failure to do so will lead your business down a hard path indeed.
As a business owner, it all starts with finding the right idea that fits in with the needs of your customers. Running a business can be a challenge, but growing it with the help of your customers is a truly rewarding experience.
Customer Service Coordinator at Lisnic.com 🤝
Latest articles
Stay up to date
Sign up and be the first to know about our latest offers and news.
Want to know anything else?
We're an open book so hit us up if we've missed anything here or if there's something else you'd like to know.
List your business for FREE and be seen by ready to buy customers!
Copyright © 2023 Lisnic. All rights reserved.
Thought leaders & celebrities share their tactics for success on the Lisnic podcast by Lisa Teh & Nick Bell
Copyright © 2023 Lisnic. All rights reserved.