Learn to earn
Learning Centre
---
"Constantly think about how you could be doing things better."
- Elon Musk, Investor & Entrepreneur
How do you conduct career guidance? | Lisnic
---
Career Guide
Aside from a comfortable pay check, one of the most sought after benefits is the ability to advance over the course of one's career. It should be no secret that your employees want to work in a company where they can utilize their talents, perform well, and be rewarded. Granted, they are always hungry for new challenges.
You want your employees to be happy with their job so that they are productive every day that they work for you. It is important for you to know that if you want to move up the chains of command within your business, you need to help them perform better should they wish to accelerate their career (who doesn't?).
What's the difference between career guidance and career counselling?
Career guidance is a service provided for people that intend to advance and develop their desirable career (excellent for employees who plan on staying for the long run). These employees are interested in learning more on how they can advance their career and what they can do. As an employer that has been down that same road, you can act as a mentor. You can provide them with the necessary tools and connections to move up in their career.
So how does career guidance differ from career counselling? Career counselling is for those who want assistance in figuring out what they want from their career. A career counsellor can lend an ear when their client is dealing with career challenges, burn out, and a change in career path.
Career counselling is often available to those in school, specifically those who have yet to matriculate into higher education. However, career counselling isn't just available to students, but also to those who are out of school and looking for a fresh change of pace in their life.
Whilst career guidance and counselling are similar, career guidance is usually for when you are already working in that specific career and you are receiving advice on how you can advance your experience and responsibilities. Career guidance can also come at a time when something unexpected happens like the loss of your job (yet you still want to continue your career in the same field). You would then be assisted in terms of what to do next.
Career counsellors often specialise in helping those who are in the unemployment phase and work with you to collect benefits and search for new employment opportunities.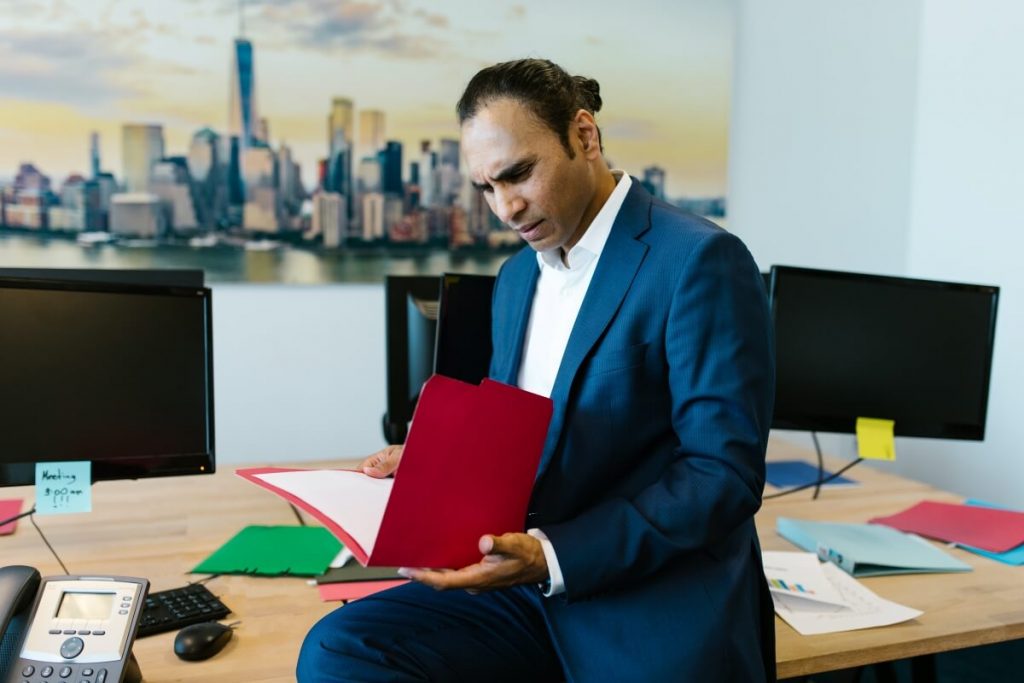 The advantages of providing career guidance
There's a clear path of where to go
Career guidance provides your employees with a clear path of what they should aim to accomplish before moving up to the next level. Rather than playing the guessing game, they are aware of the requirements they have to fulfill and just put their heads down and do it!
More doors stay open
When it comes to your career, there are plenty of doors to open and explore. You can stay in the same company where you started or move to the competitor. You can stay in your home office or relocate across the world. Options and opportunities are everywhere. Career guidance will help you adopt the mindset that there is much more out there than you ever realized.
Easy access to assistance when needed
Career guidance should be accessible at any given time. Whether you are in an entry-level position or somewhere in mid-management, there's always advice and resources that you can get your hands on if you want to advance further or find better opportunities. The guidance is there until you decide to call it a career and enjoy retirement.
If you need assistance, don't be afraid to ask for it. Your ability will help separate you from those who are serious about their careers to those who are not.
Learn from an expert
If you need career guidance, our Lisnic Mentors are definitely here to help! We have business leaders from all industries that will provide you with the career guidance you need to have a plentiful career and business. Don't delay, connect with one of our top-rated experts now!
Co-Founder of Lisnic 🌏 Founder of CODI Agency (Digital Marketing)📱
View Profile
Latest articles
Stay up to date
Sign up and be the first to know about our latest offers and news.
Want to know anything else?
We're an open book so hit us up if we've missed anything here or if there's something else you'd like to know.
List your business for FREE and be seen by ready to buy customers!
Copyright © 2023 Lisnic. All rights reserved.
Thought leaders & celebrities share their tactics for success on the Lisnic podcast by Lisa Teh & Nick Bell
Copyright © 2023 Lisnic. All rights reserved.