Learn to earn
Learning Centre
---
"Constantly think about how you could be doing things better."
- Elon Musk, Investor & Entrepreneur
An introduction to social commerce | Lisnic
---
Business
Social commerce is a fairly new business concept that has taken off in the midst of the COVID-19 pandemic. It should be right up your alley if you want to meet sales goals in new and creative ways! It's time to take advantage of the ton of weight that social media throws around through both social commerce and influencer marketing.
What is social commerce?
Social commerce is buying and selling products/services directly from social media platforms. This style of commerce is fairly new and is a big glow up from social media simply behaving as a discovery tool. Previously you would have had to click on a link to take you to the product or provider's website, now you don't even need to leave the app to complete your purchase.
What are the advantages over traditional e-commerce?
Convenience! I'm sure you are familiar with how quickly you can purchase something on your mobile phone. Plus, social commerce reduces the number of cart abandonment that traditional e-commerce sites tend to have.
It's easy! Making direct in-app purchases saves you a ton of time and frustration. Buyers can make quick purchases without having to leave the app.
Social media also has the ability to generate a great deal of traffic since everybody is attached to their phones these days. Almost half of your e-commerce traffic will be from mobile devices so it's a smart idea to 'tap' into.
Lastly, social commerce is a growing trend so you have time to get your business up to date. Not a lot of brands are doing this at the moment so now's the time to stake your claim!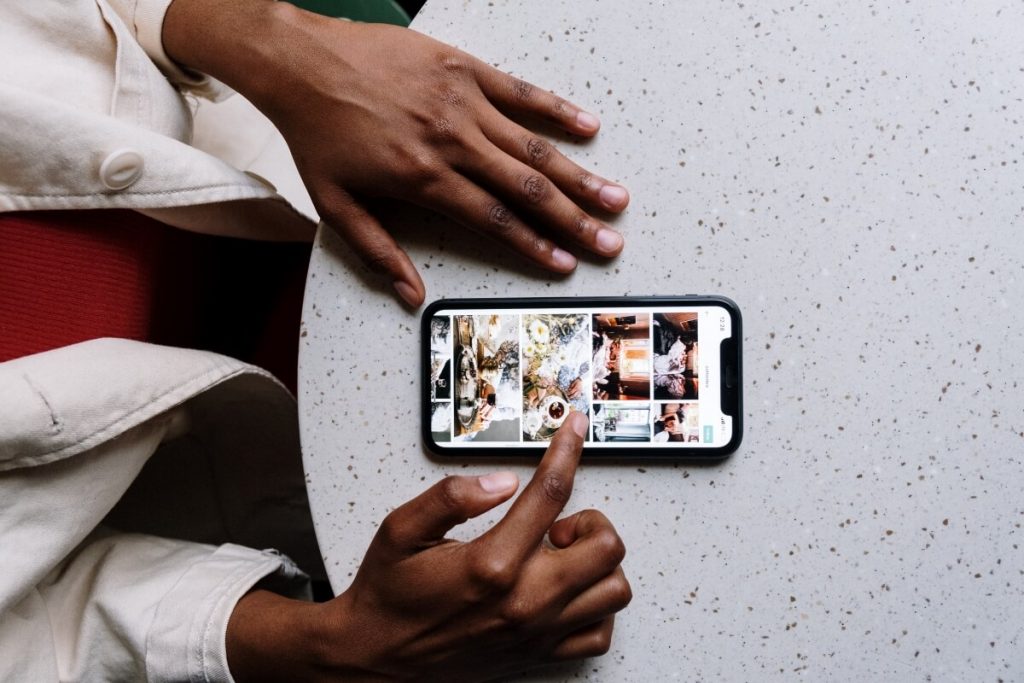 What social media platforms are using it?
Facebook
Facebook have recently unveiled Facebook Shops. If you have a business profile, you can set yours up for FREE. One of the great things about Facebook Shop is that it keeps track of what is in your inventory. If there are updates, it will sync almost instantly. Much quicker than saving the information to a spreadsheet!
You can access Facebook Shop using a tab on the mobile app where you'll easily be able to find products based on your user preferences. This is super handy if you want to generate sales by way of organic methods!
A user is then able to find your product, purchase it within their app and communicate with you via Messenger if needed. You also have the option of allowing customers to continue their purchase on your website where they will be able to browse your entire range and latest deals.
Instagram
Make sure your business's Instagram account is linked to your Facebook Shop before uploading your catalogue. Instagram shopping perfectly lends itself as a creative method to promote your products through engaging and eye-catching visuals. You should also drive traffic using the Stories feature with a direct link that will send your customers to the in-app product page and do the same with shoppable posts. Similar to Facebook Shop, purchases are completed through the app with the additional option of completing the purchase on your company's website.
Pinterest
Pinterest is known for driving plenty of traffic to e-commerce sites. Unlike Facebook and Instagram, the platform does not have a feature that allows you to make direct purchases. However, you are still able to click on a shoppable post that looks like a regular pin with pricing and stock information.
If you have an e-commerce store powered by Shopify, you can use the Pinterest for Shopify app which will allow you to add your inventory to your Pinterest business page. What if you don't use Shopify? Not to worry, you can still set up product pins manually (Shopify users just have it easy). 90 percent of Pinterest users are active buyers of the products that they are looking for so it's definitely worth the time and effort!
Learn from an expert
If you are planning on using social commerce, now is a good time to jump in on the action. If you need an extra hand, talk to one of our Lisnic Mentors who specialise in the field. If your business sells products online, capitalise on this opportunity now and watch your traffic and business grow. 
Co-Founder of Lisnic 🌏 Founder of CODI Agency (Digital Marketing)📱
View Profile
Latest articles
Stay up to date
Sign up and be the first to know about our latest offers and news.
Want to know anything else?
We're an open book so hit us up if we've missed anything here or if there's something else you'd like to know.
List your business for FREE and be seen by ready to buy customers!
Copyright © 2023 Lisnic. All rights reserved.
Thought leaders & celebrities share their tactics for success on the Lisnic podcast by Lisa Teh & Nick Bell
Copyright © 2023 Lisnic. All rights reserved.