Learn to earn
Learning Centre
---
"Constantly think about how you could be doing things better."
- Elon Musk, Investor & Entrepreneur
10 ways to reduce expenses
---
Business
Balancing the budget is a constant battle. If you're looking to increase your profit margins, reducing expenses is a great way to start. There are plenty of ways to trim the fat.  A lean budget makes for maximum profits.
SWITCH TO SOCIAL MEDIA MARKETING
Marketing expenses can easily eat up a huge chunk of your budget. This is one of the most important facets of a business. You may be able to reduce your marketing costs by employing clever social media marketing. Viral campaigns can accomplish quite a lot on a small budget.
Your creative department may already have the skills necessary to create engaging content. Survey your employees to see if you have an untapped resource. Build up a following with your core customer base. Invite all of your contacts to like and share your social media posts.
EXAMINE YOUR WORKSPACE EXPENSES
Office supplies are often very costly. In today's digital business environment, this area offers a lot of room for expense reduction. You may want to reevaluate your needs and drastically cut down on the supplies you purchase and use. Moving away from expensive hard copy to digital is a great first step.
LOOK FOR HIDDEN COSTS
When it's time to tighten up your belt, you need to be thorough. Carefully examine your budget to find small expenses that add up over time. Your company may be paying for services you don't even use. Be sure to keep an eye out for overpayments and double payments as well.
REWORK STAFF EXPENSES
Payroll is a massive expense. Make sure your staff are in the best roles and working at maximum efficiency to ensure there is no money being lost in payroll. Put a moratorium on hiring. Restructure roles and responsibilities if necessary.
You may have fulltime employees who could move to remote roles. Working from home saves companies on office space. Many employees are even more productive when given the freedom to manage themselves. Consider if you have any work that could be handled by hiring an occasional contractor versus maintaining a fulltime employee.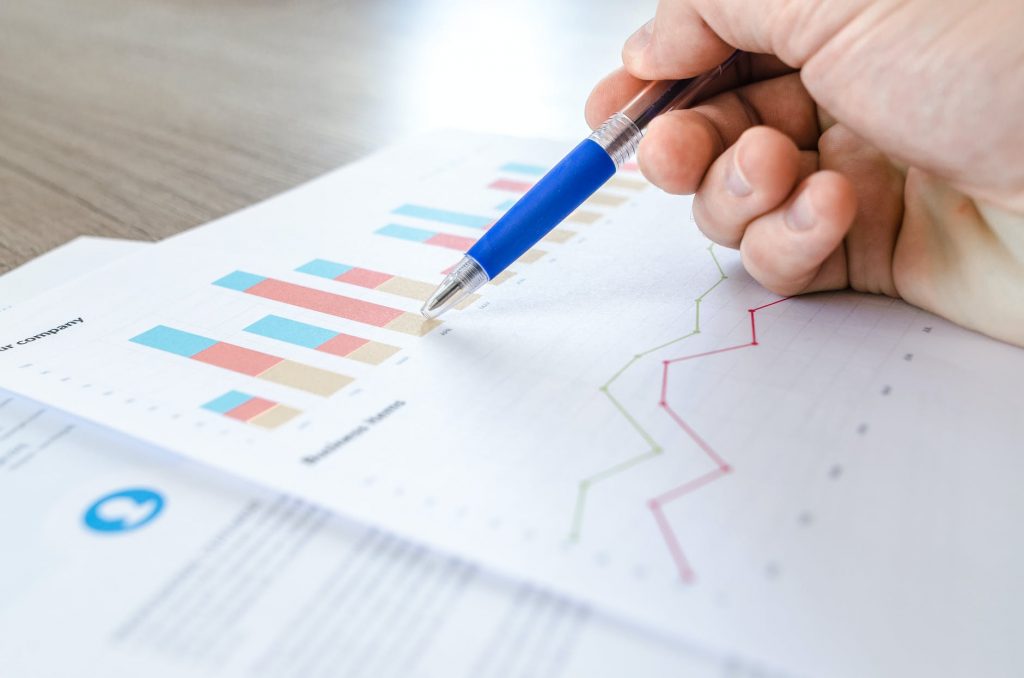 LOOK FOR FREE ALTERNATIVES
There may be tools or services your business is using that have free alternatives available. Google Suite offers excellent alternatives to expensive software. Get your team to onboard with looking for and using free resources wherever possible. You may also be able to barter for anything you simply can't live without.
If you utilize the services of another small business, see if they're open to non-monetary compensation. You may be able to trade your products for others your business needs. Tap your network of contacts to see what's out there. You may be surprised at what's available to you without spending a dime.
Some free tools you may want to utilize are:
Project Management: Tools like Monday.com. Asana and ClickUp all have free versions of their products. You can use these tools to manage your productivity and easily keep track of progress reports.
Customer Management: Hubspot, Freshsales, and more have free versions of their CRMs. You can explore the opinions of these tools and see if you might be able to utilize a limited version for your needs.
Meeting Software: Skype and Zoom both have free versions that are suitable for most needs.
Accounting Software: Wave, ZipBooks, and GNUcash are all free accounting tools you can use to generate invoices, track expenses, and more.
REEVLAUATE YOUR INSURANCE
The insurance market is ever-changing. Rates frequently go down as demand and expenses change. You may be able to find some savings by reevaluating your insurance products. Don't hesitate to call your agent and ask to renegotiate your terms.
You may also find that your company is paying for more insurance than you need. Make sure you only have the policies and products that you want. Trim any extra features you aren't using. Cutting down this expense can save you hundreds.
ADAPT TO DIGITAL OPTIONS
Businesses waste millions of dollars on hardcopy paperwork every year. You don't need physical copies of every document. Adopt a policy of only generating hard copy on a case by case basis. Going paperless could save you a substantial amount, and it's better for the environment as well.
HIRE A PROFESSIONAL
It may seem counterintuitive to hire a professional to reassess your budget. A trained expert may be able to slash your expenses enough to pay for themselves. If you feel that there are areas you could tighten up but aren't sure where to start, consider this option. A great accountant can be an invaluable resource.
If you do not need a fulltime accountant on staff, consider hiring a vetted freelancer. Sites like Upwork and TimeEtc can connect you o verified freelancers who are willing to work on a project basis. If you simply need help going over our budget, fire someone for the project, and only pay for what you need.
REVISIT STAFFING COSTS
Additional staff can be costly. You may only need half the cleaning staff or fewer grounds maintenance workers. Carefully comb-over who you're paying, other than your employees. Make sure you don't employ more help than you need.
THINK OUTSIDE THE BOX
If your business occupies a physical space, you may be able to renegotiate your rent. Are there costs like company vehicles that could be eliminated? Does our company have resources that are left unused that could be resold? Let yourself get creative when looking for areas to cut spending down.
Limiting expenses is an easy way to quickly increase revenue. Eliminating waste is a good practice in general. Make it a point to frequently analyze your budget and revisit your spending. You may be surprised at just how much you can trim without feeling a thing.
Slashing expenses does not need to mean layoffs or location closures. There are plenty of areas that your business can trim down or eliminate expenses entirely. Investing in your talent pays back huge rewards. Look to other areas before you restructure employee pay or benefits.
Co-Founder of Lisnic 🌏 Founder of CODI Agency (Digital Marketing)📱
View Profile
Latest articles
Stay up to date
Sign up and be the first to know about our latest offers and news.
Want to know anything else?
We're an open book so hit us up if we've missed anything here or if there's something else you'd like to know.
List your business for FREE and be seen by ready to buy customers!
Copyright © 2023 Lisnic. All rights reserved.
Thought leaders & celebrities share their tactics for success on the Lisnic podcast by Lisa Teh & Nick Bell
Copyright © 2023 Lisnic. All rights reserved.