Learn to earn
Learning Centre
---
"Constantly think about how you could be doing things better."
- Elon Musk, Investor & Entrepreneur
10 signs you might be an entrepreneur
---
Business
There are few careers as potentially lucrative and rewarding as that of the entrepreneur. However, entrepreneurship isn't for everyone, despite the fact that many career advice guides and sites will recommend the path for almost everybody.
Here are 10 signs that you might be an entrepreneur – if you have one or more of these traits, maybe you should push for that startup idea you've had since college.
YOU ARE COMFORTABLE WITH RISK
If you're comfortable with risk, you might be suitable for entrepreneurship. That's because there's no way to be a successful entrepreneur without some measure of risk, either for your own assets or for your company's. The fact is that most entrepreneurship relies on running with untested ideas, often with significant risk to personal capital.
The rewards are great, but you have to accept some level of risk compared to getting a safe job in an industry or company that's already proven itself as profitable.
YOU ENJOY A CHALLENGE
You also might be suitable for entrepreneurship if you enjoy challenges. Entrepreneurship is filled with challenges in virtually every business skill, ranging from communication to finances to innovation to investment savvy.
Successful entrepreneurs need to rise to the occasion multiple times and thrive off of the challenges they face. Otherwise, they'll get bogged down and defeated before their startup really takes off!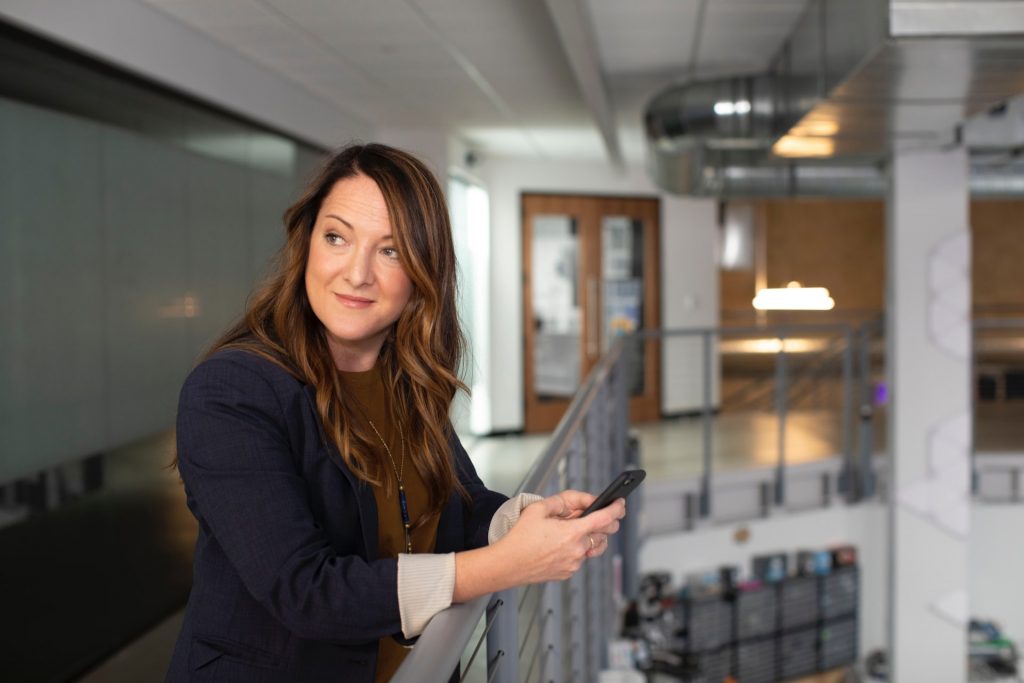 YOU LIKE TO SELL THINGS OR IDEAS
This is a great trait for any aspiring entrepreneur. Salesmanship is a key part of entrepreneurship regardless of their actual industry or business idea. But we don't mean you necessarily need to like selling physical products.
You will need to sell your ideas to investors at a bare minimum. Then your company might actually require you to sell your product or services to customers. Salesmanship and entrepreneurship go hand-in-hand, so those who enjoy the sales part of the experience will necessarily enjoy entrepreneurship more than those who do not.
YOU HAVE CONFIDENCE IN YOUR IDEAS
Any successful entrepreneur has to be confident in his or her ideas. Not only is this important so you actually take the step to begin your entrepreneurship career, but it's also crucial so that you appear confident before investors.
Unless you happen to be very fortunate and already have plenty of money to throw at your startup, you'll have to convince others to join your company. For acquiring investors and partners or employees, confidence is key: no one wants to follow a businessperson who isn't confident in the success of their future company.
YOU ARE CREATIVE AND INVENTIVE
Very few entrepreneurs make it by doing the same thing as someone else. Instead, successful entrepreneurs are, more often than not, intelligent people who reinvent the wheel. If you're already a creative and inventive person, you'll likely find entrepreneurship to be a great fit for your personality and professional goals.
This is doubly true for entrepreneurship since you'll likely need to start several new companies before you really strike it rich. It's rare for entrepreneurs to hit the perfect inventive idea on their first try.
YOU ARE SELF-DRIVEN
This is related to the above idea – you have to be able to motivate yourself to keep going without external motivation. The rewards of entrepreneurship do not often come immediately. Many personal businesspeople don't see real success until many years down the line and after considerable risk.
But if you're self-driven, can set your own goals, and don't require external motivation that often, entrepreneurship will be a challenge you can handle.
YOU LIKE BEING YOUR OWN BOSS
Many people become entrepreneurs solely because they appreciate being their own boss instead of taking orders from someone else. This is an understandable impulse (and it's likely one shared by many in the working population).
At its core, entrepreneurship will have you take charge of your professional career and make the decisions that determine success or failure. If you like the idea of only working for yourself (or maybe being beholden to a few investors), entrepreneurship might be right for you.
YOU LOOK AT FAILURE AS A KIND OF PROGRESS
It's inevitable that you'll experience some degree of failure as an entrepreneur. No matter how skilled you are or how excellent your ideas end up being, failure is a part of progress. Successful entrepreneurs don't look at this as an inevitable setback, but as an inevitable opportunity for learning.
In fact, you might already look at failure as a different type of progress. Failure offers the chance to learn about areas where you can improve or figure out what parts of a business don't work for your particular goals or ideas.
This information can be just as valuable as the data you can collect from your successes. If you already look at your failures this way, entrepreneurship will be a great fit.
YOU DON'T MIND WORKING LONG HOURS
Many entrepreneurs work many more hours than their traditionally employed counterparts. That just comes with the territory of starting and running your own business, especially in the beginning. While it's possible that you'll eventually be able to relax and enjoy a more even work/life balance, you have to be able to work long hours to make it in this business.
If you don't mind this, then you're in luck! Lots of successful entrepreneurs thrive with a busy schedule and actually don't like free time or idle hours very much.
YOU DON'T GIVE UP EASILY
Lastly, you might be an entrepreneur if you don't give up easily. As mentioned before, you have to be able to stomach multiple failures in order to keep driving your business forward to success. This requires a kind of internal emotional resilience – you have to be able to take your punches and keep getting back up if you want to be a successful entrepreneur.
Giving up is the only way you lose as an entrepreneur, in fact. There are always new business ideas to try and new ways to succeed. If giving up is antithetical to your personality, you might already be an entrepreneur.
Co-Founder of Lisnic.com 🔥 & Founder of 12 digital agencies 🎯
View Profile
Latest articles
Stay up to date
Sign up and be the first to know about our latest offers and news.
Want to know anything else?
We're an open book so hit us up if we've missed anything here or if there's something else you'd like to know.
List your business for FREE and be seen by ready to buy customers!
Copyright © 2023 Lisnic. All rights reserved.
Thought leaders & celebrities share their tactics for success on the Lisnic podcast by Lisa Teh & Nick Bell
Copyright © 2023 Lisnic. All rights reserved.